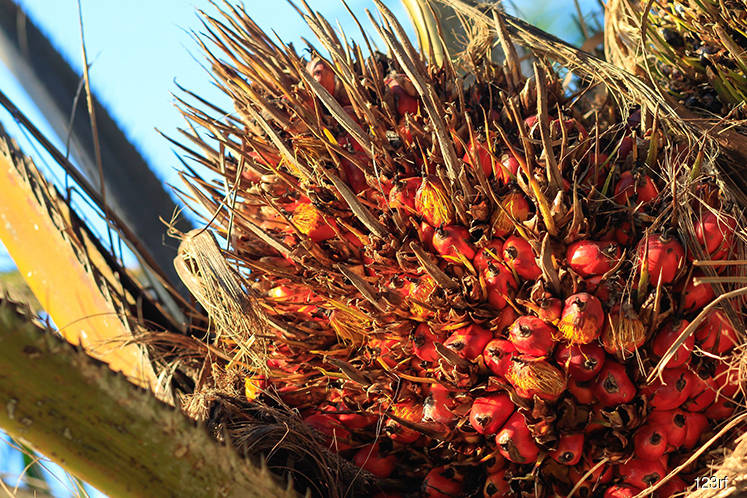 (June 12): Investors in the palm oil industry are better off buying shares of companies that have been certified as sustainable producers, according to a Washington-based consultancy.
Globally-traded firms that are members of the Roundtable on Sustainable Palm Oil outperformed non-RSPO firms by almost 25 percentage points between December 2012 and April this year, a study by Climate Advisers shows.
The palm oil industry is facing intensified scrutiny from environmental groups and consumers, amid allegations clearing land for the crop destroys tropical rainforests. While a range of producers have denied the allegations and stepped up efforts to counter them, there are concerns that getting sustainable certification is expensive and may hurt profits.
"Companies that have taken sustainability risks seriously are outperforming their peers," said Nigel Purvis, chief executive officer of the consultancy, which focuses on climate and financial risks in the land sector. "Simply put, environmental stewardship improves the bottom line. Investors should take note or risk leaving money on the table," he said in the report.
New Index
The study looked at 92 publicly traded companies that are principally engaged in "primary" agriculture operations, are traded on recognized North American, European or Asian stock exchanges, and derive more than 20% of their revenues from activities directly related to palm. As of April, 40 were RSPO members.
Climate Advisers has teamed up with S-Network Global Indexes to create a palm oil equity index of 18 companies that are RSPO members and have a minimum market value of US$25 million, as well as a float of at least 10%. The top five constituents of the index are Wilmar International Ltd, Sime Darby Plantation Bhd, Kuala Lumpur Kepong Bhd, IOI Corp Bhd and Golden Agri-Resources Ltd, which together have a market value of nearly US$40 billion.