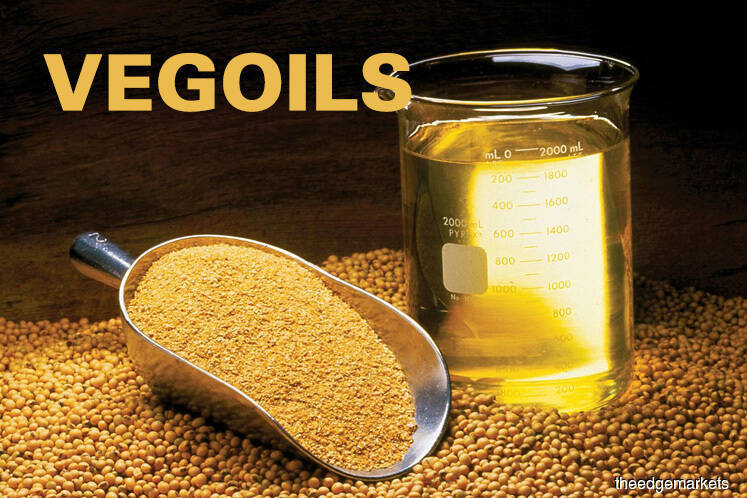 SINGAPORE (May 17): Malaysian palm oil futures closed Friday's trading unchanged, as the market lost steam after a four-session rally backed by strong demand for the edible oil.
The benchmark palm oil contract on the Bursa Malaysia Derivatives Exchange ended flat at 2,096 ringgit (US$501.56) a tonne.
During the session, the market had fallen to 2,078 ringgit on some profit-taking, a Kuala Lumpur-based trader said. But palm oil gained 5.7% for the week after three weekly losses.
"If you look at the fundamentals, demand is pretty strong at these price levels. The next driver is production for the month of May and it will be bullish for the market,  if Malaysian production drops well below the April level," the trader said.
Malaysian palm oil shipments rose between 4% and 15% during May 1-15 from the corresponding period last month, according to data from three cargo surveyors, Amspec Agri Malaysia, Intertek Testing Services and Societe Generale de Surveillance.
Palm oil may rise further to 2,144 ringgit per tonne, as suggested by a projection analysis and a falling channel, Wang Tao, a Reuters market analyst for commodities and energy technicals, wrote in a report.
    
 Palm, sory and crude oil prices at 1021 GMT
| | | | | | | |
| --- | --- | --- | --- | --- | --- | --- |
| Contract | Month | Last | Change | Low | High | Volume |
| MY PALM OIL | JUN9 | 2049 | -12 | 2040 | 2072 | 1249 |
| MY PALM OIL | JUL9 | 2080 | -5 | 2065 | 2102 | 10303 |
| MY PALM OIL | AUG9 | 2096 | 0 | 2078 | 2112 | 26816 |
| CHINA PALM OLEIN | MAY9 | 4192 | 30 | 4192 | 4192 | 2 |
| CHINA SOYOIL | MAY9 | 5340 | 30 | 5326 | 5378 | 220 |
| CBOT SOY OIL | JUL9 | 27.57 | -0.15 | 27.56 | 27.8 | 7299 |
| INDIA PALM OIL | MAY9 | 526 | 0 | 522.5 | 527 | 285 |
| INDIA SOYOIL | MAY9 | 761 | -0.65 | 760.7 | 762.5 | 2000 |
| NYMEX CRUDE | JUN9 | 63.38 | 0.51 | 62.78 | 63.42 | 43863 |
 Palm oil prices in Malaysian ringgit per tonne
 CBOT soy oil in U.S. cents per pound
 Dalian soy oil and RBD palm olein in Chinese yuan per tonne
 India soy oil in Indian rupee per 10 kg
 Crude in U.S. dollars per barrel    
(US$1 = 4.1730 ringgit)