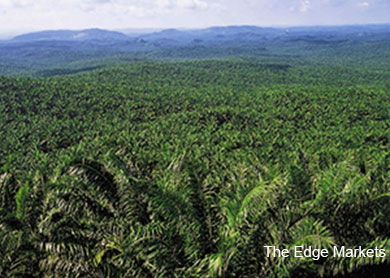 KUALA LUMPUR (Dec 4): Malaysian palm oil futures edged down in range bound trade on Thursday as uncertainty of swings in the crude markets kept investors on the edge, although optimism that cheaper palm prices will attract buying interest limited losses.
    
Market players said palm prices, which plunged 7 percent from last Thursday's top to 2,083 ringgit on Monday, would draw in bookings especially from China as the world's No.2 edible oil buyer stocks up ahead of the festive season in February.
"China needs to buy to replenish their stocks, and with the weak ringgit and low prices, it's a really good time for them to buy," said a trader with a foreign commodities in Kuala Lumpur.
The steep fall in palm prices had come after OPEC decided not to curb output despite the oversupply in the market, sending crude oil markets crashing and the ringgit to suffer its largest two-day loss since the 1997-98 Asian financial crisis.    
By the midday break, the benchmark February contract on the Bursa Malaysia Derivatives Exchange had eased 0.4 percent to 2,163 ringgit ($628) per tonne, with prices trading between 2,152 ringgit and 2,189 ringgit.
Total traded volume stood at 16,727 lots of 25 tonnes, above the usual 12,500 lots.
Some traders said that investors covering their shorts after the sudden plunge in prices will also lend support to the benchmark contract in the near term.
"We assume that crude palm oil futures bears are taking advantage of crude oil weakening to pocket in profits," said a second Kuala Lumpur-based dealer.
Market participants are watching for signs of December's monsoon rains and flooding to curb yields of palm fruit and reducing oil extraction rates.
"You can see that the weather market has not really taken effect yet. This month's production is definitely going to go down ... you can already see off and on floods," the first trader added.
Elsewhere, traders and industry players say an imminent fall in India's rapeseed output in 2014/15 will prompt the top edible oil buyer to turn to palm oil imports from Indonesia and Malaysia.
In other markets, Brent crude rose above $70 a barrel on Thursday, gaining nearly 1 percent along with U.S. futures as a fall in crude stockpiles in the United States supported prices.
 
In competing vegetable oil markets, the U.S. soyoil contract for December shed 0.3 percent in early Asian trade, while the most active May soybean oil contract on the Dalian Commodity Exchange rose 1.5 percent.