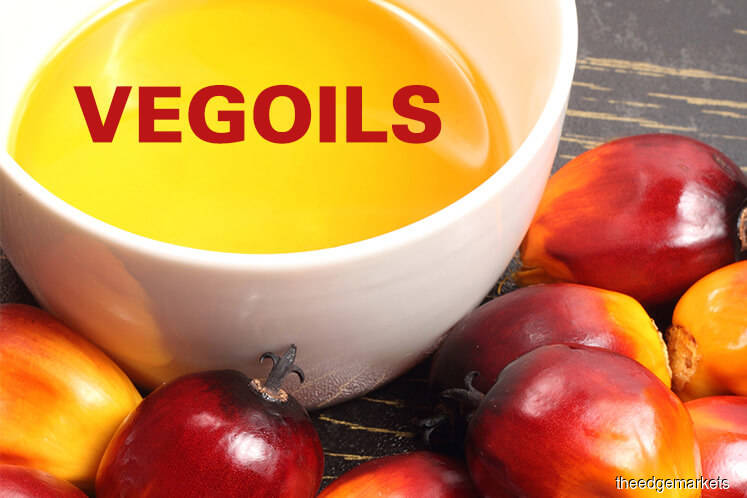 KUALA LUMPUR (Sept 12): Malaysian palm oil futures rebounded on Tuesday after initial profit taking to record a second straight session of gains, as the market anticipated positive data from the United States Department of Agriculture (USDA).
The benchmark palm oil contract for November delivery on the Bursa Malaysia Derivatives Exchange, which is trading near six-month highs, rose 0.96% to RM2,829 (US$673). It rose as much as 0.9% to RM2,836 earlier in the session following Monday's 1.5% gain.
Trading volumes were robust, at 72,166 lots of 25 tonnes each.
The USDA was due to release the World Agricultural Supply and Demand Estimates (WASDE) report later on Tuesday.
"We heard that it will be a friendly report. Palm is expected to trade range-bound between RM2,750 and RM2,850 per tonne," said a Kuala Lumpur-based futures trader.
Palm also tracked upward momentum in soyoil on the Dalian Commodity Exchange, the trader said.
The January soybean oil contract on the Dalian Commodity Exchange was up 0.25%, while January palm olein was 1.65% higher.
The Chicago Board of Trade (CBOT) soybean oil contract fell 0.43%.
Another trader said that with upbeat expectations for the WASDE report, the market was probably seeing some short covering beforehand.
Favourable data from Malaysia's industry regulator also continued to bolster overall sentiment, traders said.
The Malaysian Palm Oil Board (MPOB) said on Monday that palm oil stocks at end-August rose 8.79% to 1.94 million tonnes from July.
Cargo surveyor Intertek Testing Services said exports of Malaysian palm oil products for Sept 1-10 rose 6.9% from a month earlier.
Palm, soy and crude oil prices at 1048 GMT
| | | | | | | |
| --- | --- | --- | --- | --- | --- | --- |
| Contract | Month | Last | Change | Low | High | Volume |
| MY PALM OIL | SEP7 | 2818 | +15.00 | 2805 | 2818 | 101 |
| MY PALM OIL | OCT7 | 2840 | +35.00 | 2797 | 2846 | 1513 |
| MY PALM OIL | NOV7 | 2830 | +28.00 | 2791 | 2836 | 31172 |
| CHINA PALM OLEIN | JAN8 | 5662 | +92.00 | 5606 | 5672 | 543842 |
| CHINA SOYOIL | JAN8 | 6350 | +16.00 | 6326 | 6392 | 410228 |
| CBOT SOY OIL | DEC7 | 35 | +0.00 | 34.94 | 35.18 | 6032 |
| INDIA PALM OIL | SEP7 | 539.40 | +4.00 | 534.40 | 540.7 | 1412 |
| INDIA SOYOIL | SEP7 | 660.5 | +1.10 | 658.05 | 660.5 | 2390 |
| NYMEX CRUDE | OCT7 | 47.93 | -0.14 | 47.73 | 48.14 | 105834 |
Palm oil prices in Malaysian ringgit per tonne
CBOT soy oil in US cents per pound
Dalian soy oil and RBD palm olein in Chinese yuan per tonne
India soy oil in Indian rupee per 10 kg
Crude in US dollars per barrel
(US$1 = RM4.2060)
(US$1 = 64.02 Indian rupees)
(US$1 = 6.53 Chinese yuan)