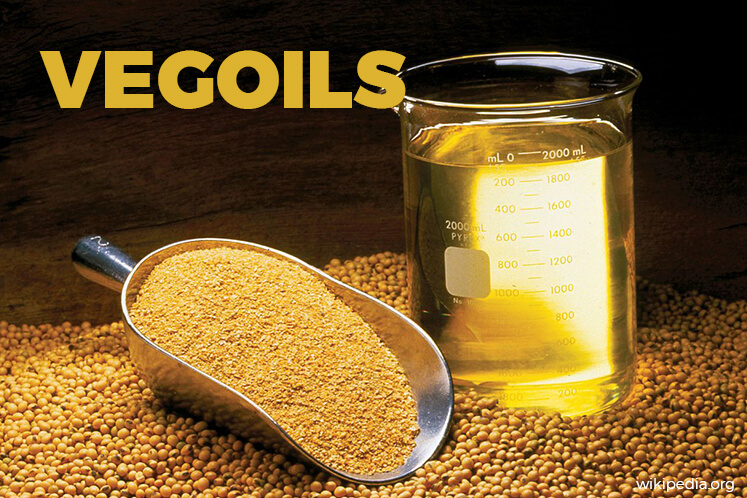 KUALA LUMPUR (April 5): Malaysian palm oil futures clocked their biggest gains in three weeks in early trade on Wednesday, tracking rival edible oils and on a bullish export outlook for April due to Ramadan demand.
The month-long festival sees Muslims in regions such as India and the Middle East consume more palm oil, as they break day-long fasts with meals and feasting.
The benchmark palm oil contract for June delivery on the Bursa Malaysia Derivatives Exchange surged 2.2% at RM2,689 (US$607.20) a tonne at the midday break.
It earlier hit RM2,695, an intraday high so far and its strongest since March 30.
Traded volumes stood at 28,928 lots of 25 tonnes each at noon.
"The market's rise is tied to stronger overseas performances, as well as continued buying on good April exports," said a futures trader in Kuala Lumpur, referring to rival oils on the Chicago Board of Trade and China's Dalian Commodity Exchange.
"There is some technical buying as well, as the market was oversold."
Upcoming data from the Malaysian Palm Oil Board (MPOB) is also expected to show strong export figures for the month of March. A Reuters poll of seven planters, traders and analysts forecast exports to rise 7% to 1.18 million tonnes, while output is seen gaining 10.4% to 1.39 million tonnes.
End-stocks are likely to rise slightly by 0.1% to 1.46 million tonnes, according to the survey.
Data from official industry regulator MPOB is scheduled for release on April 10.
Palm oil is also impacted by the price movements of related edible oils, including soyoil, as they compete for a share in the global vegetable oils market.
Soybean oil on the Chicago Board of Trade rose 0.6%, while the September soybean oil contract on the Dalian Commodity Exchange fell 1%.
In other related vegetable oils, the September contract for palm olein on the Dalian Commodity Exchange was up 0.4%.
Palm, soy and crude oil prices at 0524 GMT
| | | | | | | |
| --- | --- | --- | --- | --- | --- | --- |
| Contract          | Month    | Last  | Change     | Low    | High  | Volume |
| MY PALM OIL       | APR7     | 2915  | +54.00    | 2892    | 2915     | 194 |
| MY PALM OIL       | MAY7     | 2799  | +70.00    | 2739    | 2800     | 925 |
| MY PALM OIL       | JUN7     | 2689  | +58.00    | 2636    | 2695   | 12755 |
| CHINA PALM OLEIN  | SEP7     | 5378  | +20.00    | 5252    | 5390  | 299910 |
| CHINA SOYOIL      | SEP7     | 6024  | -60.00    | 5956    | 6044  | 294086 |
| CBOT SOY OIL      | MAY7    | 31.62   | +0.19   | 31.37   | 31.67    | 4448 |
| INDIA PALM OIL    | APR7   | 525.60   | +5.90  | 524.00   | 526.9     | 455 |
| INDIA SOYOIL      | APR7   | 641.05   | +2.70     | 641   | 642.7    | 1800 |
| NYMEX CRUDE       | MAY7    | 51.38   | +0.35   | 51.11   | 51.39   | 17636 |
Palm oil prices in Malaysian ringgit per tonne
CBOT soy oil in US cents per pound
Dalian soy oil and RBD palm olein in Chinese yuan per tonne
India soy oil in Indian rupee per 10 kg
Crude in US dollars per barrel
(US$1 = RM4.4285)
(US$1 = 65.0650 Indian rupees)
(US$1 = 6.8840 Chinese yuan)