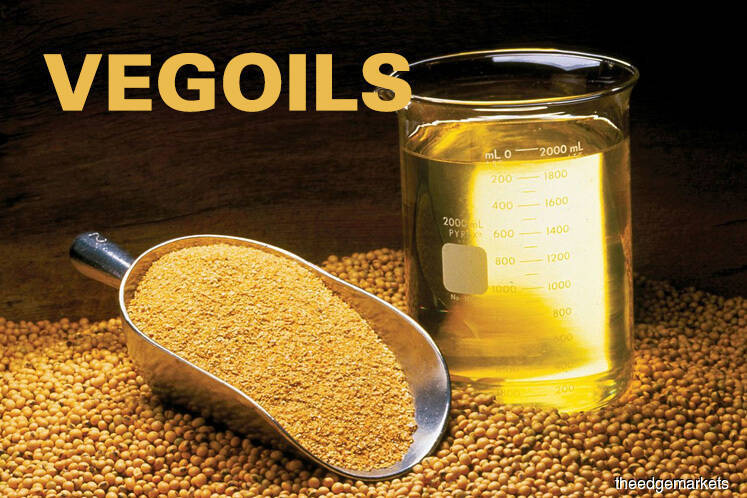 JAKARTA (June 14): Malaysia's benchmark palm oil contract closed unchanged on Friday, highlighting still sluggish demand, as gains earlier in the day on Indonesia's plans to increase bio content in biodiesel evaporated.
The benchmark palm oil contract for August delivery on the Bursa Malaysia Derivatives Exchange closed at 2,009 ringgit (US$482), unchanged from a day earlier.
Earlier in the session, it rose as much as 1.1%, extending a 2.1% gain on Thursday, after Indonesia, a rival palm oil-producing nation, announced plans to make it mandatory for all biodiesel to have a 30% bio-content, known as B30, from next year, up from 20% now.
Industry experts have said that could push consumption of bio-content made from palm oil to as much as 9 million kilolitres (KL) per year, up from an estimated 6.2 KL in 2019.
Putting a damper on the gains was overall demand for the vegetable oil which remained sluggish, traders said.
Malaysian palm fell nearly 1% for the week, its second weekly losses.
The release on Monday of weak export has made the market nervous. 
Malaysian palm oil shipments dived more than 30% during June 1-10 versus the corresponding period last year, the data showed.
Meanwhile, edible oil refiners in India, the world's top vegetable oil buyer, have asked Prime Minister Narendra Modi to raise duty on refined palm oil imports from Malaysia to protect the local industry, following a surge in inbound shipments from the Southeast Asian country, a trade body said on Friday.
Technical charts suggested that the palm contract may test a support at 1,986 ringgit per tonne, said Wang Tao, a Reuters market analyst for commodities and energy technicals. 
A rise above the June 13 high of 2,021 ringgit could signal the extension of the bounce towards 2,046 ringgit.
In other related oils, the September soyoil contract on the Dalian Commodity Exchange rose 0.6% and the Dalian September palm oil contract also gained 0.6%.
Palm oil prices are affected by movements in related edible oils, with which it competes for a global market share.
                
 Palm, soy and crude oil prices at 1042 GMT 
       
 Contract          Month    Last   Change     Low   High  Volume
 MY PALM OIL       JUN9     2000   +11.00    2000   2020       2
 MY PALM OIL       JUL9     2002    -2.00    1999   2022    2497
 MY PALM OIL       AUG9     2008    +0.00    2006   2030   18233
 CHINA PALM OLEIN  SEP9     4388   +24.00    4374   4410  414148
 CHINA SOYOIL      SEP9     5474   +32.00    5456   5526  538296
 CBOT SOY OIL      JUL9    27.95    -0.07   27.82  28.13    7312
 INDIA PALM OIL    JUN9   499.20    +0.00  499.00  502.4     797
 INDIA SOYOIL      JUN9    757.4    +1.90   756.5  758.9    2880
 NYMEX CRUDE       JUL9    52.09    -0.19   51.70  52.70  163739
  
  Palm oil prices in Malaysian ringgit per tonne
  CBOT soy oil in U.S. cents per pound
  Dalian soy oil and RBD palm olein in Chinese yuan per tonne
  India soy oil in Indian rupee per 10 kg
  Crude in U.S. dollars per barrel
 
(US$1 = 69.3840 Indian rupees)
(US$1 = 6.9179 Chinese yuan)
(US$1 = 4.1650 ringgit)