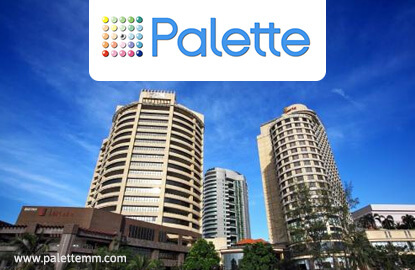 KUALA LUMPUR (Nov 24): Palette Multimedia Bhd plans to diversify into traditional Chinese medicine (TCM) to expand its earnings base.
 
In a statement to Bursa Malaysia today, Palette Multimedia said it entered into a term sheet for the proposed acquisition of a 51% stake in Genopharma Sdn Bhd (GSB) for RM1.53 million. Palette said it had entered into the term sheet with GSB shareholders Liao Chunhua, Liu Zhen and Tan Yi Wen. 
"GSB is principally involved in the trading of TCM, food and herbal supplement. Currently, the products of GSB are being sold at TCM clinics, pharmacies and chain stores. In addition, GSB also supplies herbal based medicines and supplements to hospitals and clinics in Malaysia. 
"The proposed acquisition will enable Palette to expand its earnings base and to invest in a profitable business. Hence, the term sheet is to set the parameters of transaction and allow the parties to outline the terms and conditions, as well as their understanding and intention in respect of the proposed acquisition," Palette said.
Palette Multimedia said it would issue new shares in the company, as payment for the GSB stake.
Palette Multimedia's share trade was halted between 11:04 a.m. and 12:04 p.m. today, in conjunction with the announcement. At 12:30 p.m., the stock settled unchanged at seven sen, for a market value of RM22.37 million.