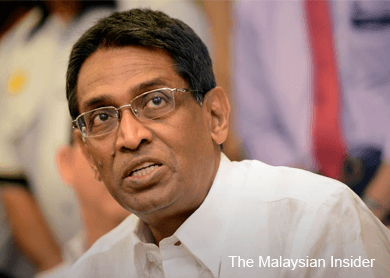 KUALA LUMPUR: Datuk Seri G Palanivel is no longer MIC president after automatically losing his party membership, making Datuk Seri S Subramaniam the acting president, the party's central working committee (CWC) ruled at its meeting yesterday.
This comes hours after Palanivel issued a press statement announcing the 12-month suspensions of Subramaniam and 13 others for holding the CWC meeting, which he said was illegal.
Palanivel lost his membership the moment he dragged the Registrar of Societies (RoS) to court without the party's approval, Subramaniam announced in a press conference yesterday.
"The party constitution states that any member who takes party issues to court without a resolution from the CWC is automatically stripped of membership," Subramaniam said.
The Barisan Nasional leadership had apparently been informed of this in March this year.
The current CWC is the 2009 CWC tasked by the RoS to conduct re-elections for the party.
Palanivel, who still considers himself president, has refused to recognise orders by the RoS to allow fresh polls and decided to stick with the 2013 leadership, whose election in November that year is heavily disputed. — The Malaysian Insider
This article first appeared in The Edge Financial Daily, on June 17, 2015.