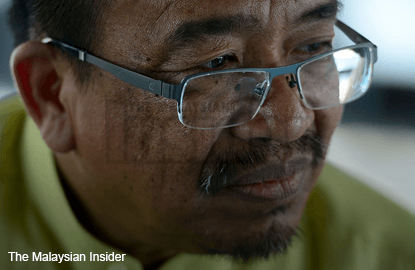 KUALA LUMPUR (Feb 2): Only two questions were posed to Kedah opposition assemblymen in their audience with the Regency Council today — whether they supported Datuk Seri Mukhriz Mahathir as menteri besar and if they were coerced by any party to make their stand.
"I was asked only these two questions," Pengkalan Kundor assemblyman, Datuk Phahrolrazi Zawawi, told The Malaysian Insider after his audience with the palace.
Phahrolrazi, from Parti Amanah Negara (Amanah), and 14 other opposition representatives were called for an audience with the palace today after a similar session with Barisan Nasional (BN) assemblymen yesterday.
Besides Amanah, others on the opposition bench are eight PAS assemblymen, four from PKR and two from DAP.
Phahrolrazi, however, declined to reveal his answers to the palace's questions to the media.
"We promised that we will not reveal our answers to any party except them."
He was a PAS representative, before he joined Amanah.
PAS's Pokok Sena MP, Datuk Mahfuz Omar, said he was not clear on the Islamist party's stand on the issue.
"What I know is that the PAS president in a statement said he wanted the issue to be resolved at the state legislative assembly meeting.
"Since that is the party president's stand, I told PAS representatives who contacted me that they should support Mukhriz.
"If not, Umno will have sufficient numbers to replace Mukhriz without convening the legislative assembly," said the former PAS information chief.