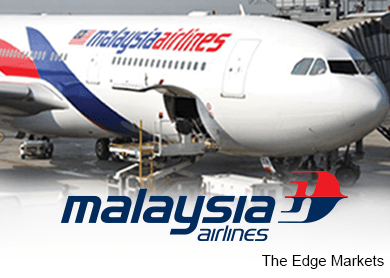 (June 11): Several Pakatan Rakyat lawmakers have demanded that the Public Accounts Committee (PAC) probe Malaysia Airlines (MAS) over billions of ringgit that the company has bled over the years before it went ahead with the massive restructuring exercise.
At least 6,000 MAS staff stand to lose their jobs due to the company's latest move, which will include the forming of a new company to replace MAS by September.
PAS's Sepang MP Mohamed Hanipa Maidin said excuses being given by MAS to lay off its staff were "unacceptable".
"We all know MAS is in this state now because of mismanagement, not any other reason.
"They should stop this whole process until PAC determines who is to blame for the money MAS has lost," Hanipa said during a press conference in Parliament today.
MAS reportedly had lost up to RM20 billion of taxpayers money in the past two decades.
Hanipa was accompanied by PKR's Kuala Langat MP Abdullah Sani Abdul Hamid and DAP's Batu Gajah MP V Sivakumar.
Hanipa said in one of the letters sent to MAS employees who were to be terminated, the company said that "intensifying competition" was the main reason it had to cut jobs as it was no longer "sustainable".
"But I am unable to disclose these documents as staff who reveal this kind of information to the public can have their compensation offers retracted," Hanipa said.
He added that the letter sent out by MAS to its staff did not list a "bona fide" reason for the job cuts.
"There should be a bona fide reason, they should have stated their finances and how much they are losing by having these staff."
Hanipa is also planning to submit an emergency motion to debate the MAS job cuts in Parliament. – The Malaysian Insider