This article first appeared in The Edge Financial Daily, on December 6, 2019.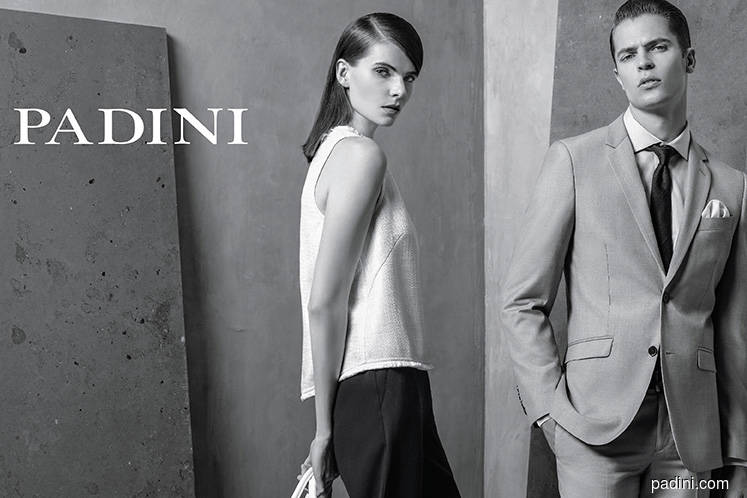 Padini Holdings Bhd
(Dec 5, RM3.39)
Maintain hold with an unchanged fair value (FV) of RM3.75: Our call and FV are based on 15 times forecast calendar year 2020 earnings per share, in line with Padini Holdings Bhd's average historical forward price-earnings ratio. Our key takeaways from Wednesday's analyst briefing included that the group guided for minimal store expansion in the financial year ending June 30, 2020 (FY20). It shuttered two stores in the first quarter of FY20 (1QFY20), including one Brands Outlet (BO) and one Padini Concept Store (PCS), consistent with its previous guidance of putting more focus on cutting back on non-performing stores to reduce the drag on the group's profitability. The company currently has 54 BOs and 47 PCS.
Despite the challenges, the group achieved a 1% same-store sales growth (SSSG) in 1QFY20, mainly driven by improved product offerings. We expect its SSSG to grow 1% to 2% in FY20 amid closures of non-performing stores. We maintain our revenue growth forecast of 2.4% year-on-year for FY20. The revenue contribution from Cambodia improved to about 3% in 1QFY20, from 2% in 1QFY19, while that from Thailand was at 1% from 0% previously. The group currently has three stores in Cambodia and seven in Thailand, with a fourth in Cambodia planned to be opened in 2QFY20.
However, as the stores are still in their gestational period, their operations are expected to remain a drag on the group's profitability in FY20. The adoption of the Malaysian Financial Reporting Standard 16 resulted in a RM24.6 million increase in depreciation and a RM6.1 million increase in finance cost in 1QFY20. However, a rental expense of RM26 million was excluded. The net negative impact on the group's profitability was around RM4.8 million, in line with our depreciation and finance cost forecasts for FY20 of about RM103.1 million and RM26.2 million respectively.
Padini's prospects are unexciting due to cautious consumer spending amid a subdued economic outlook and low wage growth, coupled with its inability to fully pass on the sales and service tax, effective Sept 1, 2018, to end users. Not helping either is the saturation of the local fast-fashion industry, coupled with an onslaught of online fashion retailers. An added risk could come from the ringgit's weakness against the yuan, resulting in higher cost of apparel imports from China. — AmInvestment Bank, Dec 5