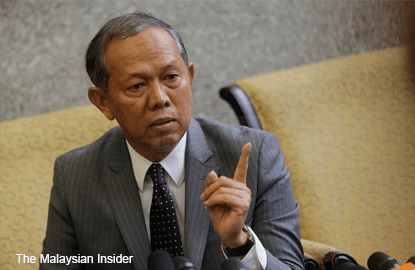 This article first appeared in The Edge Financial Daily, on November 3, 2015.
KUALA LUMPUR: The Public Accounts Committee's (PAC) newly-appointed chairman Datuk Hasan Arifin yesterday said the committee will summon key witnesses in its continued investigations into the operations of 1Malaysia Development Bhd (1MDB) "as soon as possible".
The key witnesses include current 1MDB president and group executive director Arul Kanda Kandasamy, its former chief executive officer Datuk Shahrol Halmi, and former Tadmax Resources Bhd chairman Abdul Azim Zabidi.
Hasan, who is also the Rompin member of parliament (MP), said the PAC will also place businessman Low Taek Jho, better known as Jho Low, under its "person we should call" list.
"We have discussed the framework set by the former PAC chairman," Hasan said in a press conference yesterday.
Hasan said the hearing date has yet to be fixed, but assured that the PAC will summon the witnesses as soon as possible.
"We will call them (witnesses), although the Auditor General (AG) has yet to complete the final report on 1MDB's investigation," he added.
The AG on July 9 issued an interim report on the troubled state-owned strategic investment fund, saying the department had found nothing suspicious with 1MDB's financials.
But former PAC chairman Datuk Nur Jazlan, who received the interim report from the AG that day, noted that 1MDB had not handed over some important documents, including bank statements and agreement papers, to the audit department.
Responding to this, Hasan said he believes the AG was in the midst of getting all the documents for the department's final report, which was scheduled to be released by the end of the year.
On whether it is appropriate for DAP Petaling Jaya Utara MP Tony Pua, who is also a PAC member, to proceed with a live debate with Arul Kanda, Hasan said it is up to Pua to decide.