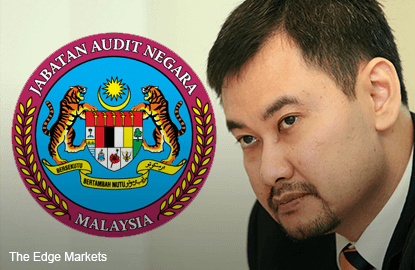 KUALA LUMPUR (Nov 25): The Public Accounts Committee (PAC) said it will meet with former 1Malaysia Development Board (1MDB) chief executive officer (CEO) Datuk Shahrol Halmi again next Monday, after being questioned by the bipartisan committee for four hours today.
The committee took Datuk Shahrol Halmi's statement today, but PAC said it felt more explanation was needed from Shahrol about the formation of the controversial strategic development company, which took place in 2009 under Shahrol's watch.
In a statement today, PAC said it took Shahrol's statement regarding the company's management and administration issues, beginning from its inception as Terengganu Investment Authority (TIA) till it was officiated as 1MDB in September 2009.
"PAC also heard Shahrol's explanation regarding the 1MDB and PetroSaudi International Ltd joint venture. However, PAC is of the opinion that Shahrol needs to give his statements again to this committee on Monday at 10.30am," it added.
"The PAC needs to revisit a few facts, before we hear the statement from current 1MDB president and group executive director Arul Kanda Kandasamy on Tuesday at 11am," said the committee.
Due to the unfinished business with Shahrol, PAC chairman Datuk Hasan Arifin did not hold any press conference today.
On another note, the PAC said it hopes to table its findings on 1MDB by March next year.
PAC's scheduled session with Shahrol and Arul Kanda have been postponed twice, since May. The duo first requested for a postponement in May, as they were overseas.
They were then scheduled to appear before the panel in August, but this was postponed after PAC lost its chairman and three members, after a surprised Cabinet reshuffle.
Shahrol was 1MDB's first CEO from February 2009 to March 2013, while Arul Kanda was appointed in January this year.