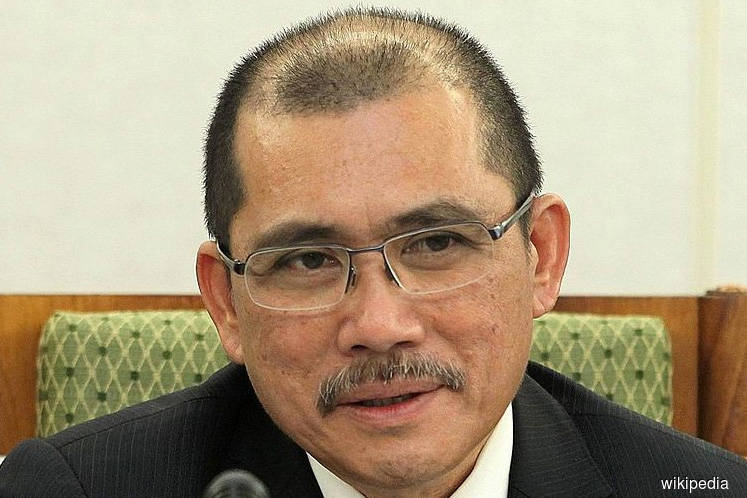 KUALA LUMPUR (March 18): Members of Parliament's Public Accounts Committee (PAC) will meet within this week to discuss the necessity of appointing a new chairman to maintain status quo.
PAC member Wong Chen (PH-Subang) opined that it is best for an opposition member of parliament to lead the committee due its nature to monitor government's wastage and corruption.
"I think that it is clear that the PAC needs to have a meeting amongst ourselves, members of PAC, and then we will get Ronald's opinion. Generally, I am in agreement with Nurul Izzah, that the PAC (is) supposed to be monitoring the current government's wastage and corruption issues, so it is best that the opposition leads it. Otherwise people would blame the PAC for whitewashing or hiding information," he said.
PAC chairman Datuk Seri Ronald Kiandee's (PH-Beluran) role to lead the committee has come into question after he quit the opposition to join Parti Pribumi Bersatu Malaysia, which is part of the government's coalition.
This has contradicted Pakatan Harapan's election promise to reserve the PAC chairman position for an opposition party candidate as part of its effort to restore integrity.
Speaking to reporters at the Parliament lobby today, Wong said it is a standard practice for most parliamentary system in the world to reserve the PAC chairman position for the opposition.
"Of course, we take the Prime Minister's advice, but ultimately it is up to the PAC members. We will call for a meeting as soon as possible, because we are scheduled to meet next week, but I think we will meet earlier, maybe within this week, get some feedback amongst ourselves, and then report back to cabinet, and let the political leaders there give their directive towards us.
"But overall if we are given the freedom, we would like to see the opposition lead the PAC." he said.
Last week, local media reported that Prime Minister Tun Dr Mahathir Mohamad defended the decision to retain Ronald as PAC chairman.
Wong today also said there is a need to obtain feedback from new PAC chairman candidate Datuk Noraini Ahmad (BN-Parit Sulong).
"I would like to listen to Datuk Noraini's view, who is supposed to be the future PAC chairman, that discussion needs to take place amongst the PAC members, and then we all have to report to our political bosses, before bringing it back to the Cabinet and tell them what our opinion is," he said.
"PAC is a very close family, because we have been working very hard for months, five months already, and I think there is a good relationship, so irrespective of the political position outside the PAC, at least the members must meet first, to have an understanding and discuss what we want to do going forward, then we report to the political leaders out there," he added.
Earlier this month, Umno had proposed Noraini's name to the Parliament as the next PAC chairman following Ronald's exit from the party.
However, Dewan Rakyat has not announced any changes to PAC chairmanship so far.