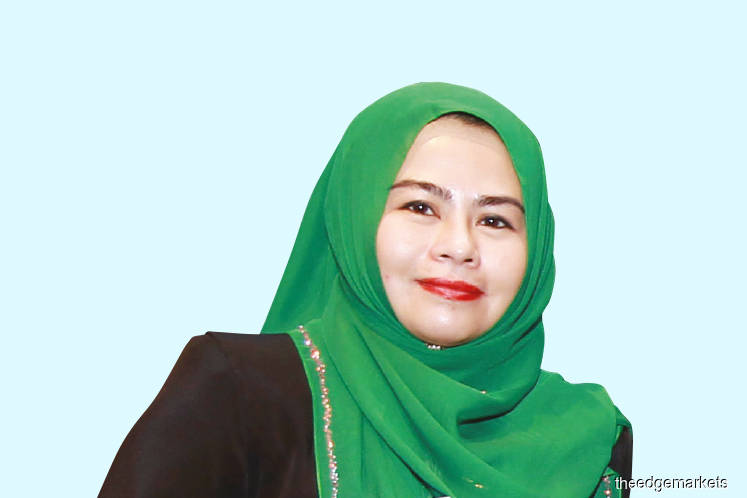 KUALA LUMPUR (July 15): The Public Accounts Committee (PAC) will be calling in certain government departments, ministries and agencies to explain the lack of progress made on their projects.
PAC chairman Datuk Noraini Ahmad told reporters in a press conference today that of the 19 government projects highlighted by the Auditor General's 2018 report, six had been completed, eight were incomplete, four could not be measured as there were not enough data to support an investigation and one could not be revealed.
"The Parliament's PAC has been made aware of a few issues with government departments that will be called upon to meet with the PAC at a later-to-be-decided date soon," she said.
Noraini added that there were seven cases of improper payment amounting to RM38.73 million in total.
She said that the auditor general's chambers had also found five cases of leakages amounting to RM1.764 billion in total, and six cases of wastage amounting to RM6.74 million in total.
"The reasons [for the aforementioned wastages and leakages] are weaknesses in: project planning, payments, the establishment of improper contracts and construction that was not of quality, and specifications that were put in place as result of monitoring weaknesses," added Noraini.
She continued to say that PAC had earlier agreed to call up the Prime Minister's Office (PMO) over the Programme of Socio-economic Development over Malaysian Indians, as well as the Ministry of Finance (MoF) and the Royal Malaysian Custom over the issue of subsidies provided for liquefied petroleum gas (LPG).
Noraini said the PAC would later meet to decide upon the proceedings, and would then schedule and inform those whose attendance is required.
She then advised all parties that have been called up by the PAC to attend the proceedings, and if they cannot do so, to express their reasons in writing for not being able to attend.
She disclosed that the projects and issues under the PAC's microscope are: the Socio Economic Development of Malaysian Indians programme, the LPG subsidy payments by the MoF and Customs, foreign worker restrictions under the Home Ministry and Ministry of Human Resources, Trauma and Emergency Departments of four Klang Valley public hospitals under the Ministry of Health, the six-year delay in the construction of the Malaysia Sports School in Perlis and the Education Hub in Pagoh, Johor, and the National Film Association (FINAS) under the Ministry of Communications and Multimedia (KKMM).
For stories on the AG's Report 2018, click here.