This article first appeared in The Edge Malaysia Weekly, on January 7, 2019 - January 13, 2019.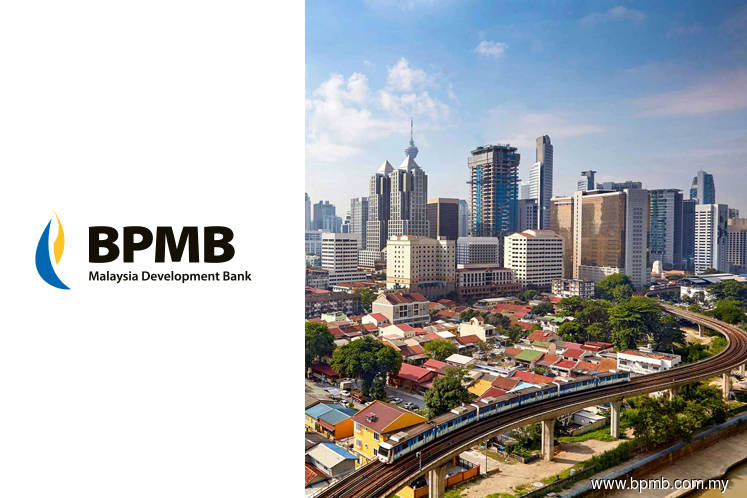 THE minutes of a meeting on Oct 28, 2013, to discuss funding for Integrated Nautical Resort Sdn Bhd, Garuda Suci Sdn Bhd and Langkawi Island Resort Sdn Bhd, by the credit committee of Bank Pembangunan Malaysia Bhd's (BPMB) board, indicate that no pertinent questions were asked on the rationale for disbursing such a loan.
To recap, BPMB extended financing to Integrated Nautical Resort and Garuda Suci, which were involved in the construction of The St Regis Langkawi hotel and a convention centre in Langkawi. BPMB also refinanced a loan Langkawi Island Resort had with Public Bank Bhd.
Board papers indicate that BPMB was looking to extend a RM220.5 million term loan to Integrated Nautical Resort, RM57.75 million as a term loan to Garuda Suci and RM106 million as a term loan to Langkawi Island Resort.
A copy of the minutes, viewed by The Edge, showed that no questions were asked about Integrated Nautical Resort and Garuda Suci being linked to Indonesian businessman Tan Sri Peter Sondakh. Why would BPMB, a Malaysian development financial institution (DFI), give a loan to an Indonesian?
A check on RAM Credit Information reveals that Integrated Nautical Resort has a RM246.54 million facility with BPMB, which is unsatisfied, while Garuda Suci has a RM57.75 million facility that is still due, both from Sept 8, 2014.
Checks with RAM Credit indicate that Integrated Nautical Resort and Garuda Suci are both 40% controlled by Sondakh via Eagle Rock Capital (L) Bhd, 30% by Lembaga Pembangunan Langkawi (Lada) and 30% by Aset Tanah Nasional Bhd, a unit of the Ministry of Finance.
Integrated Nautical Resort and Garuda Suci have been suffering losses since 2013.
Furthermore, Sondakh is said to wholly own The Westin Langkawi Resort and Spa, located not far away from The St Regis, which would indicate that The Westin would be his priority, and not The St Regis. Sondakh is reported to be close to former prime minister Datuk Seri Najib Razak.
Certain quarters say The St Regis' construction costs were astronomical, which could indicate that Sondakh had already made money on the construction of the hotel.
The minutes of the BPMB board meeting viewed by The Edge read, "Based on the projected cash flow, the operations of St Regis Hotel Langkawi alone would not be sufficient to repay BPMB's loan within the 15-year tenure."
In another note, BPMB's credit committee clearly states that "the proposed convention centre is unlikely to be sustainable after the Langkawi Asean Summit 2015.
"There is uncertainty in continuous demand of the convention centre ... In the event of default, the loan recovery is highly dependent on the land foreclosure."
Despite these reservations, BPMB's board approved the loans.
There is an ongoing search for a CEO and chairman of BPMB, which falls under the purview of Bank Negara Malaysia. One name that has come up for the CEO's post is Arshad Mohamed Ismail, the head of corporate and investment banking at Maybank Islamic. The chairman is likely to be Datuk Zaiton Mohd Hassan, who is on the board of Lembaga Tabung Haji.  Zaiton set up Malaysian Rating Corp Bhd (MARC) in 1996, and was its president and executive director until 2004.
If Arshad gets the job, he will be the third CEO in three years at BPMB.
While Bank Negara has a stringent selection process for the CEOs of banks, the various issues at BPMB raise questions about the regulatory oversight of the DFI.
According to BPMB's annual report for 2017, its board met 27 times; the risk management committee, 29 times; the credit committee, 28 times; the nomination and remuneration committee, 24 times; and the audit and examination committee, 16 times; which works out to 124 meetings a year.
In total, BPMB's directors remuneration in FY2017 was RM4.42 million, up almost 30% from RM3.41 million in 2016. In contrast, another DFI, Small Medium Enterprise Development Bank Malaysia Bhd (SME Bank) held 42 meetings in FY2017 for its board, nomination committee, remuneration committee, audit committee and risk management committee and paid out RM2.65 million in total.
If BPMB's directors met 124 times last year, excluding weekends and public holidays, it would indicate meetings every other day or more. Despite the many meetings, BPMB registered a high 12.15% in gross impaired loans in 2017.
Six DFIs, including BPMB (then known as Bank Pembangunan dan Infrastruktur Malaysia Bhd), was put under the purview of Bank Negara when the Development Financial Institutions Act 2002 (DFIA) came into force on Feb 15, 2002.
According to information on the central bank's website, the "supervisory and regulatory framework will emphasise the efficient and sound functioning of the DFIs through specific prudential requirements for assets and liability management, comprehensive supervision, disclosure standards, qualified and skilled management and good corporate governance".
DFIs were set up and funded by the government to develop and promote key strategic sectors to achieve specific socioeconomic goals.
According to Bank Negara's 2002 annual report, the DFIA is meant to provide "a comprehensive supervision mechanism, which incorporates prudential rules, onsite and off-site supervision, reporting requirements and disclosure standards.
"It also provides the regulator with the necessary powers to deal with any mismanagement and malpractice. The legislation provides the mechanism to strengthen the financial position of DFIs through the specification of prudential requirements, such as in the management of assets, capital and liquidity management."
Under the DFIA, the minister in charge of finance is responsible for DFIs.
Save by subscribing to us for your print and/or digital copy.
P/S: The Edge is also available on Apple's AppStore and Androids' Google Play.