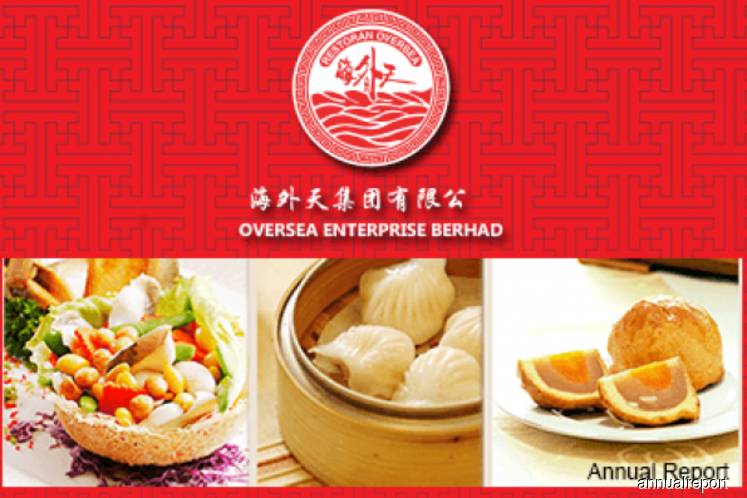 KUALA LUMPUR (May 15): Oversea Enterprise Bhd, which owns and operates the Oversea chain of Chinese restaurants, today announced the demise of its executive director and substantial shareholder Lee Pek Yoke at the age of 65.
In a filing with Bursa Malaysia today, the ACE Market-listed Oversea Enterprise said Lee, together with her husband Yu Soo Chye @ Yee Soo Chye — who is chairman and group managing director of Oversea Enterprise — were on the founding team of a partnership that started with the first Restoran Oversea in Jalan Imbi here in the 1970s.
"She has assisted in the establishment of the chain of Chinese restaurants and has accumulated 41 years of experience in the Chinese restaurant industry. In 1986, together with the group managing director, she was involved in the setting up of the manufacturing of moon cakes.
"She was also responsible [for] overseeing the overall planning and management of the group, including implementation of promotional programmes, menu management and customer services," it added.
Lee was also the mother of the group's executive director Yu Tack Tein and Yu Suat Yin, who is vice-president of group operation of Oversea Enterprise. Following the demise of Lee, Suat Yin ceased to be an alternate director.
As at May 15, Lee held 20.46 million shares or an 8.44% stake in Oversea Enterprise.
Oversea Enterprise shares were untraded today. It last closed at 13 sen, bringing a market capitalisation of RM30.31 million.