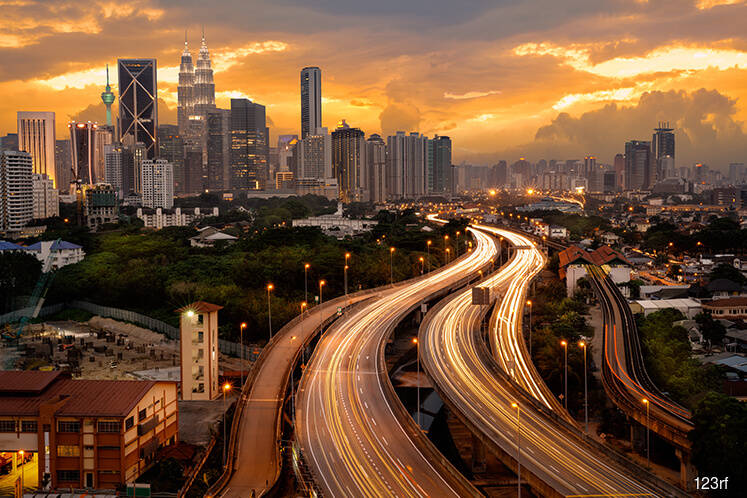 KUALA LUMPUR (Dec 19): Fifty-seven percent of parents in Malaysia with children over 18 years of age are still supporting their children financially, according to a study commissioned by HSBC.
In its new The Power of Protection: Facing the future report, HSBC said parents in Malaysia are ranked fourth globally in financially supporting children into adulthood, with the UAE topping the global table of the highest proportion of parents still supporting grown-up children.
The study in Malaysia — conducted among 1,000 people aged 25 between March and May 2017 — showed it is very common for parents to be supporting children well into adulthood, with close to 50% of those supporting an adult child have been doing so, while 64% believed that their children should stand on their own two feet financially when grown up.
According to the report, education is the area where most parents (69%) are providing financial support, while 41% are helping with everyday living costs such as utility bills, groceries and home repairs.
Further, they are also chipping in for medical and dental care (38%) and rent/accommodation costs (27%). Meanwhile, over one in four (29%) are even helping to pay for holidays.
HSBC noted that providing this ongoing financial support comes at a cost, although it is one that most parents prioritise. Parents are spending an average 33% of their disposable income on supporting their grown-up children, whereas 49% are spending less on themselves in order to have more for their families.
However, there can be significant knock-on effects to parents' long-term financial planning, HSBC said, for instance, 67% of parents supporting adult children would prioritise paying for their child's university/higher education over their own retirement fund, 30% were forced to withdraw from their own savings and investments to support an adult child, while 17% incurred more debt.
"A significant minority of parents say their adult children would not manage at all financially if they themselves developed a long-term illness or disability (22%), if they had to significantly reduce their financial support to them (16%) or if they were unable to work (16%)," HSBC said in a statement today.
"Yet 54% of parents supporting grown-up children do not have insurance that would pay them if they had a serious illness or accident that prevented them from working, and 52% do not have life insurance," it added.
The research findings have led to four suggestions by HSBC to help people better prepare their family to face the future, namely identifying priorities, assessing finances, planning for the whole family and talking about the future.
"With parents supporting their children for longer, it is important to have a financial plan that considers competing priorities and future financial security. Thinking about what is important in your life today, what you want to protect for the future, and seeking professional advice, are good first steps to putting a plan in place," said Lim Eng Seong, HSBC Bank Malaysia's country head for retail banking and wealth management.
Lim noted as the cost of living continues to rise, parents would have the additional burden of supporting their grown-up children, and it is important they have enough to take on this additional cost.
"Planning for it from now would be a positive step for them. It is always important to have a financial contingency plan, and it is never too late to check on what are the options available to ensure one's financial future is secure," he said.