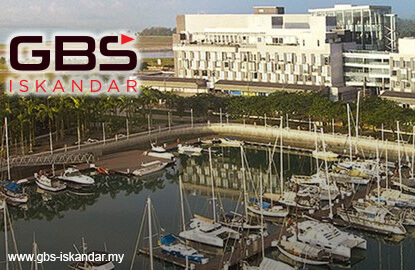 This article first appeared in
The Edge Financial Daily
, on December 5, 2016.
KUALA LUMPUR: Global business services (GBS), more commonly known as the shared services and outsourcing industry, is one of Malaysia's brighter spots in the current slower growth environment, according to Outsourcing Malaysia (OM).
While news of weak consumer sentiments, slower sales, companies downsizing, and earnings being slashed dominate headlines this year as global and domestic headwinds persist, the outsourcing industry created 6,000 new jobs for the Malaysian economy year to date.
According to OM, the local GBS industry is expecting to see between 10% and 15% growth in the next five years as more and more companies turn to outsourcing here.
The industry, which achieved a revenue of US$4 billion last year, is expected to create about 6,000 to 8,000 new jobs next year, said OM chairman Cheah Kok Hoong in a recent interview with The Edge Financial Daily.
According to consulting advisory firm PricewaterhouseCoopers, many companies have already outsourced their IT and back-office functions or established shared services centres for major business processes.
As globalisation and the advancement of technology enable new ways of doing business, corporations around the world are now outsourcing core activities such as research, product development, and tax and legal services.
The move stems from a rising awareness that it is not a way of cutting cost, but one to obtain strategic advances.
Malaysia, which has been consistently ranked third by global management consulting firm AT Kearney in their Global Services Location Index since 2004, has the potential of becoming a GBS hub, said Cheah.
The index, which measures financial attractiveness, people skills and availability, and business environment, also saw Malaysia staying firmly in the third place in its 2016 edition, just after India and China.
It also doesn't hurt that Malaysia is ranked No 18 in the World Bank's Ease of Doing Business Report, and No 14 in the IMD World Competitiveness Ranking 2015.
Still, the industry faces the issue of lack of talent, one that is critical enough to jeopardise the industry's future growth, said Cheah.
"As an industry player, we know we had to do something," said Cheah, who is also the group chief executive officer and director of ICT solutions and services provider Hitachi Sunway Information Systems Sdn Bhd.
After all, OM's main objective is to promote and develop Malaysia's GBS industry for high-value outsourcing. Naturally, its focus — supported by founding partner Malaysia Digital Economy Corp (MDEC) — is to enable both buyers and providers to work together on addressing outsourced service needs.
As such, he said OM — an industry initiative spearheaded by prominent GBS leaders, which is also a chapter of the National ICT Association of Malaysia (Pikom) — is trying to bridge the talent gap, and among its initiatives is the Graduate Employability Management Scheme (GEMS-SSO).
A joint initiative by OM, MDEC, and TalentCorp Malaysia Bhd (TalentCorp), the GEMS-SSO is aimed at providing industry exposure to final-year university students prior to graduation. The programme was co-funded by TalentCorp together with industry partners from the GBS sector.
Since the programme's inception in 2014, over 250 final-year students have been trained and successfully placed as interns and subsequently absorbed by the industry.
Besides producing home-grown talent for the industry — though the number is still insufficient due to limited funding — the programme has directly addressed the issue of local graduates being unemployed.
This is vital as up to 31% — approximately 130,000 — of Malaysia's unemployed are graduates or those with a tertiary education, according to the 2014 Labour Force Survey.
In the meantime, Cheah said, OM continues to engage with local universities to give feedback on talent development. The OM, he added, is in the midst of developing a long-term solution to address the talent gap problem, which includes a project management leadership course, though he did not elaborate.