This article first appeared in The Edge Financial Daily, on December 19, 2018.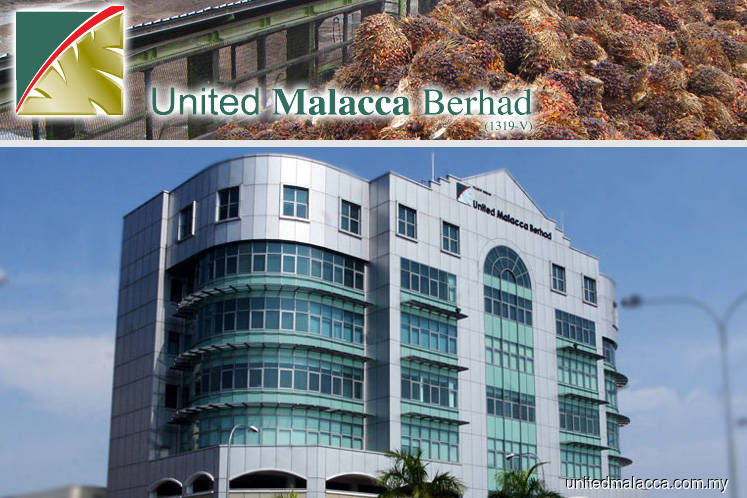 United Malacca Bhd
(Dec 18, RM5.34)
Maintain sell with a higher target price of RM5.61: United Malacca Bhd posted another set of disappointing results for second quarter of financial year 2019 (2QFY19), which came in below both our and consensus estimates. After stripping out all the exceptional items, 2QFY19 core net loss amounted to RM6.2 million compared to a core net profit of RM9.7 million recorded in 2QFY18. The lower-than-expected results were mainly due to a higher production cost and a lower fresh fruit bunch (FFB) production.
Cumulative core net loss for first half of FY19 (1HFY19) amounted to RM18.4 million compared to a core net profit of RM10.7 million. The loss was mainly due to lower average prices of crude palm oil (CPO) and palm kernel (PK), lower FFB yield, and high unit cost of production due to young matured palms.
FFB production in 1HFY19 decreased by 17.8% year-on-year (y-o-y) to 149,700 tonnes, mainly due to lower FFB yield arising from Peninsular Malaysia and Sabah. As a result, the FFB production in Malaysia was lower by 21.2% to 132,600 tonnes. Meanwhile, FFB production in Indonesia was higher by 21.8% to 17,000 tonnes.  
The average CPO selling price contracted by 17.4% y-o-y to RM2,242 per tonne while the PK selling price also declined by 25.4% y-o-y to RM1,722 per tonne. The group declared a lower first interim single-tier dividend of two sen for the quarter under review, versus six sen per share in 2QFY18.
We trim our FY19-FY21 earnings forecasts by 6.6% to 63.3% after factoring in higher operating costs and lower FFB growth.
Management expects FFB to pick up in 2HFY19. However, we expect the outlook for the group to remain challenging due to higher production costs in the young and newly matured areas, potential risk of low FFB production as well as weak palm oil prices.
Meanwhile, we believe there has been an increasing appetite for local plantation companies to acquire more land banks in Malaysia and Indonesia, which could trigger mergers and acquisitions. United Malacca could be one of the potential takeover targets, in our view. — TA Securities, Dec 18