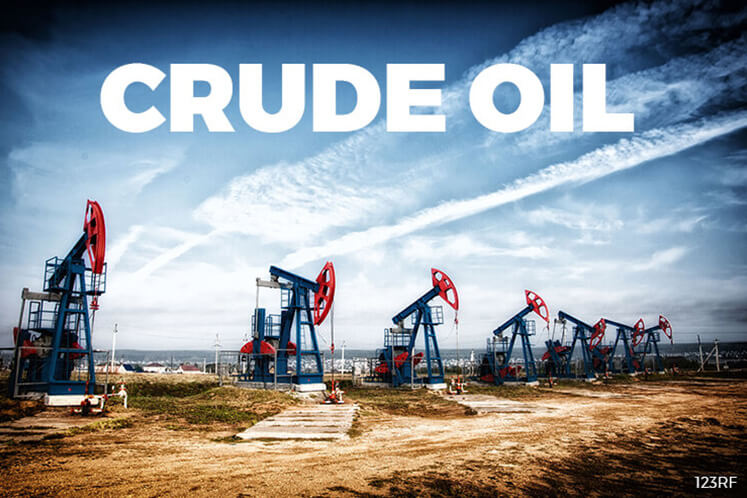 KUALA LUMPUR (May 17): The outlook for the global independent exploration and production (E&P) sector remains positive, according to Moody's Investors Service.
In a statement on its website yesterday, in conjuction with the release of a report titled "Independent Exploration and Production -- Global: Producers Continue to Recover as Commodity Prices Stabilize", Moody'said sector earnings before tax, interest, depreciation and amortisation (EBITDA) is likely to grow at a healthy pace over the next 12 to 18 months amid increased oil and natural gas production, higher commodity prices and moderate cost increases.
Moody's Vice President Amol Joshi said the ratings agency expects the global E&P sector EBITDA to grow by 20%-30% in 2017, following declines of about 25% in 2016 on top of a roughly 45% drop in 2015.
"In addition to prices recovering from trough levels, the independent E&P sector's oil and natural gas production will go up about 5% on average as a result of increased capital spending and drilling efficiencies, even as deep spending cuts over the last two years have been a significant drag," said Joshi.
The report said capital spending will rise by 25%-30% over the next year or so.
It said when commodity prices slumped, production and cash flows fell, while capital markets became increasingly difficult to access, forcing companies to preserve their liquidity by cutting spending.
"Higher prices have brought relief, with sector liquidity expected to improve considerably this year, and with the capital markets and banks both open especially to firms with good assets or showing production and reserve growth.
"Following relentless cost-cutting over the past two years, capital costs will inflate by about 10% in 2017, with completion costs rising up to 30% in certain basins," said Moody's.
It said the improving supply/demand balance in the oilfield services and drilling sector has reduced much of the E&P sector's bargaining power onshore, but demand for offshore oilfield services and drilling will remain weak.
Moody's said exploration and production (E&P) companies can seek further cost reductions by restricting drilling to prolific acreage and through tighter supply-chain management, as well as mergers and acquisitions (M&A).
It said M&A will be robust over the next 12 to 18 months as oil and natural gas prices remain range-bound and financing for deals again becomes available.
"An active M&A market bodes well for the E&P sector, with asset sales improving liquidity or reducing debt for capital-intensive companies with high leverage, while giving others opportunities to buy high-quality assets at relatively low prices," said Moody's.