This article first appeared in Personal Wealth, The Edge Malaysia Weekly, on October 28, 2019 - November 03, 2019.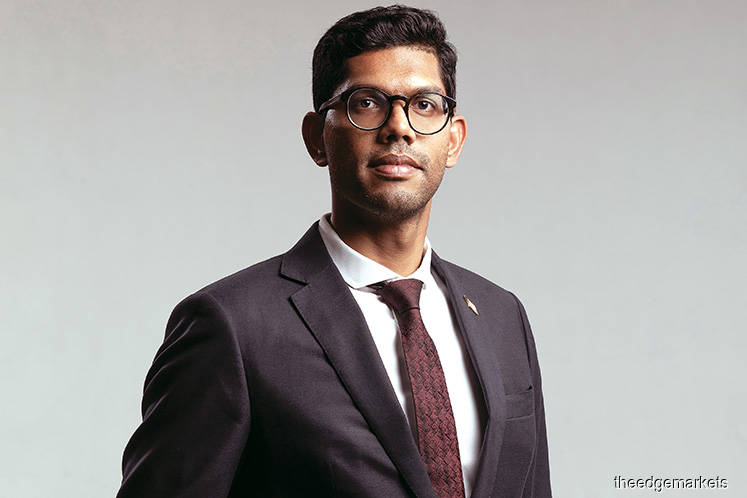 Corporate Malaysia must act now and start thinking, innovating and playing the role of market changer, as well as be a first-mover in uncharted territories of business, be it domestically, regionally or globally. - Jalil
Changing macroeconomic conditions, the emergence of disruptive technologies, competitive dynamics and globalisation have made it tough for companies around the world to deliver results and grow their core earnings.
As the global economy will continue to face disruptions and be significantly more complex and interconnected, Malaysia must be able to withstand the upheavals that could occur at any time, given the current geopolitical climate around the world, says Permodalan Nasional Bhd (PNB) president and group chief executive Jalil Rasheed.
Against this backdrop, it is vital for corporates to undergo an internal review and assess their priorities in terms of how to best contribute to the nation's growth. "Corporate Malaysia needs to be mindful of where it is heading and to drive the country forward. Corporate Malaysia must act now and start thinking, innovating and playing the role of market changer, as well as be a first-mover in uncharted territories of business, be it domestically, regionally or globally," he says.
While companies are aware of the need to embrace emerging technologies and the digital economy to some extent, greater progress is needed to ensure that they remain competitive, particularly in the international arena, says Jalil. "Given today's borderless world and advanced technologies, corporate Malaysia also needs to consider its agility so that it not only survives but thrives amid the fast-paced environment and ever-evolving market dynamics.
"What is important is that the various segments of corporate Malaysia cannot exist in silos. We have to come together and have robust conversations about what needs to be done and how — and more importantly, within a very defined time frame."
Should more resources be pumped in to stimulate the country's corporate ecosystem? He believes so, saying that a serious review of resources to cater to the current and future needs of corporate Malaysia is required. This comes in the form of talent and expertise, a robust infrastructure and fresh perspectives on business and investment approaches.
"Corporate Malaysia needs to revitalise its structure to be able to withstand new challenges, especially given the emergence of new technologies. It needs to take into consideration what is required for it to thrive as an economic driver in a global context. We have to be clear here that resources are not limited to financial considerations only," says Jalil.
To provide a platform for constructive dialogue on how corporate Malaysia can propel the nation's development in a sustainable and inclusive manner, the government-linked investment company is holding its inaugural PNB Corporate Summit on Oct 30.
"The summit's theme — 'Rebooting Corporate Malaysia' — specifically hones in on the fundamental need to create a more robust corporate ecosystem in the country and implement the institutional foundation necessary to build a stronger, more resilient economy that will see us through these trying times," says Jalil.
The PNB Corporate Summit has been
organised specifically to pave the way for the transformation of corporate Malaysia by starting the conversation, he adds. "We aspire for it to serve as a platform in gathering the relevant stakeholders, including market players and industry participants, to embark on this transformational journey. Hopefully, the discussions will prompt corporations and other entities to come together to bring about tangible change for the better and higher corporate performance by leveraging what is shared at the summit."
The one-day, by-invitation-only event is aimed at creating a synthesis of local, regional and global perspectives. It will feature speakers with diverse backgrounds and extensive experience such as futurist and financial technology (fintech) guru Brett King, shareholder activist David Webb and well-known economists Smita Kuriakose and Shan Saeed. Prime Minister Tun Dr Mahathir Mohamad is scheduled to officially open the summit.
"Through the PNB Corporate Summit, we would like the leadership teams at our companies to start thinking about how they can go beyond their comfort zones through a constructive exchange of ideas and perspectives. Corporate Malaysia cannot rest on its laurels. We can no longer be boxed in by conventional solutions and must keep expanding boundaries to find better and more innovative ways to drive growth," says Jalil.