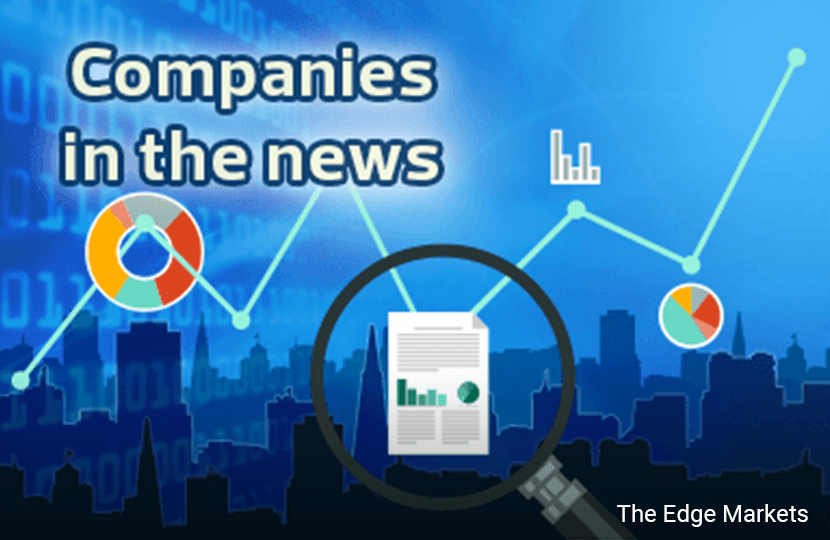 KUALA LUMPUR (April 5): Based on corporate announcements and news flow today, companies that may be in focus on Thursday (April 6) could include the following: OSK Holdings Bhd, Serba Dinamik Holdings Bhd, LBS Bina Group Bhd, AEON Co (M) Bhd, WCT Holdings Bhd, Carimin Petroleum Bhd and Karyon Industries Bhd.
OSK Holdings Bhd has roped in the Employees Provident Fund (EPF) as its financial partner to develop an upcoming five-acre mixed-use development in Melbourne, Australia, with an expected gross development value (GDV) of some A$2.8 billion.
The pension fund is taking a 49% equity interest in Yarra Park City Pty Ltd (YPC) for A$154 million, which holds the development rights for the Melbourne Square project located in Southbank, Melbourne.
OSK owns the remaining 51% stake in YPC through its subsidiary PJ Development Holdings Bhd. PJ Development holds the stake via its wholly-owned Australian unit P.J. (A) Pty Ltd (PJA) and Equity & Property Investment Corp Pty Ltd, a 27.4%-owned associate of PJA.
Barring any unforeseen circumstances, the stake disposal and YPC subscription is expected to be completed within six months, said OSK.
Serba Dinamik Holdings Bhd has bagged five contracts worth a combined RM468.95 million, which will enhance its position among the top providers of maintenance, repair and overhaul services domestically and internationally.
The energy engineering services provider said it was awarded a four-year contract valued at RM65 million by Shell MDS (M) Sdn Bhd to provide mechanical maintenance and project services, and a one-year contract worth RM45 million by Petronas Carigali Sdn Bhd to provide maintenance services for weir gas compressors.
It also bagged a three-year contract from Muhammed Jabar Trading and Contracting to provide turbomachinery maintenance and engineering support services for RM331.95 million, as well as a three-year contract from Petrofac (Malaysia PM304) Ltd to provide condition-based monitoring with a value of RM2 million.
The fifth contract worth RM25 million entails a one-year project by Petronas Floating LNG1 (L) Ltd to provide manpower, workshop facilities and equipment for rotating equipment overhaul and repair work.
Serba Dinamik group managing director and group chief executive director Datuk Dr Mohd Abdul Karim Abdullah said the contracts are expected to contribute positively to the group's earnings for the current financial year ending Dec 31, 2017.
LBS Bina Group Bhd has declared a special dividend of two sen per share for the financial year ended Dec 31, 2016 (FY16), payable on June 30.
The property developer said the dividend will be paid out from the receipt of the third tranche of the promissory note payment worth HK$200 million.
The group added that it will also pay a special dividend of six sen per share in FY17, once it has received the fourth tranche of the promissory notes payment amounting HK$200 million.
AEON Co (M) Bhd said its proposed acquisition of a piece of 20-acre land in Batu Pahat, Johor has fallen through.
The proposal in 2014 to buy the freehold plot from Genting Property Sdn Bhd for RM34.85 million was for the development of a shopping centre.
It said the acquisition could not proceed due to the "non-fulfilment of the condition precedents within the conditional period", and both parties could not reach an agreement to extend the conditional period.
AEON said it would seek a refund of RM13.94 million it had paid to Genting Property for the land purchase.
WCT Holdings Bhd has bagged an RM185.9 million contract from Prasarana Malaysia Bhd for work packages related to construction of the Light Rail Transit Line 3 from Bandar Utama to Johan Setia.
Under the deal, its wholly-owned unit WCT Bhd will construct the Johan Setia Depot, and other associated construction works related to the 37km-long LRT3, which has 26 stations covering Bandar Utama, Shah Alam and Klang, before terminating at Johan Setia in Klang.
It said the works are expected to be completed within the next 18 months.
Carimin Petroleum Bhd has teamed up with Thailand's Emas Energy Services Ltd to pursue tender bids in Malaysia based on a "contractor-subcontractor" association.
Carimin said its subsidiary Carimin Engineering Services Sdn Bhd and Emas Energy will combine their resources and expertise to pursue the tender bids involving decommissioning, well plug and abandonment services.
It said it may also establish a dedicated joint venture entity to manage future proposed business segments.
Karyon Industries Bhd said it has received an interim compensation of RM1 million for last year's fire incident that had occurred at a third party premise located adjacent to one of its wholly-owned subsidiary Hsing Lung Sdn Bhd's manufacturing facilities in Masai, Johor.
In a filing with Bursa Malaysia today, Karyon said it has yet to finalise the financial impact to the company and its subsidiaries as it is still pending the assessment from the Department of Environment on the cost of cleaning the chemical spill due to the fire incident.
"Further developments of the matter will be announced to Bursa in due course," it added.