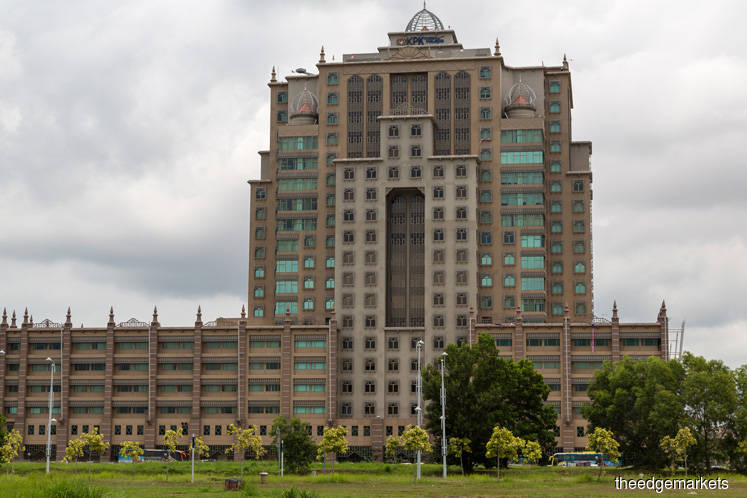 KOTA KINABALU (Dec 29): The ministry of tourism, arts and culture (MOTAC) will carry out large-scale operations next year, in efforts to curb the "zero-dollar tourism" activities in the country, especially in Sabah.
Minister Datuk Mohamaddin Ketapi said the move was crucial to ensure that local tourism industry players would continue to benefit, apart from businesses such as hotels, homestays and the restaurants to run smoothly and to continue to receive reservations and visitors.
He said the current  zero-dollar tourism activities are seen to have adversely affected local tourism industry operators as any tourism-related activities including accommodation and restaurants were pre-arranged and determined by foreign tour agents.
"We will take firm action to address the issue of zero-dollar tourism because we want local industry players to generate income, and the reservations on hotel accommodation or bus facilities should be made in our country, not through foreign travel agents.
"The situation has caused local businesses to lose out as foreign travel agents have already set their own accommodation and places to visit for tourists from their country who travel here," he told reporters after a live interview on SabahFM radio here today.
Mohamaddin also urged foreign travel agents to collaborate with local travel agents to ensure that both parties benefited together, and MOTAC would not allow foreign travel agents to monopolise the local tourism sector.
In another development, Mohamaddin also noted that some aspects of the Tourism Industry Act 1992, amended on Jan 10 this year, would be enforced from Jan 1 next year to ensure that tourism industry players to carry out their businesses legally.
"Among the amendments to this Act include the increase of the penalty rate for businesses without valid licences. If convicted, they are liable to a fine not exceeding RM500,000 or imprisonment for a term not exceeding 10 years or both.
"There will also be registration fee waiver of RM70 for all tourism premises operators which include hotels, resorts, lodging houses, hostels and homestays owners, from Jan 1 to March 31, 2019," he said.
He said his ministry urged all unregistered tourism premises operators to take the opportunity to register before applying for business licence at the local authorities.