This article first appeared in The Edge Financial Daily, on September 6, 2018.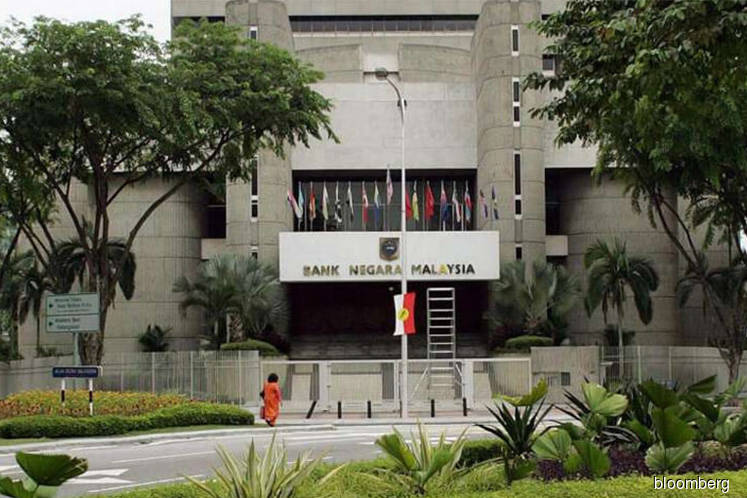 KUALA LUMPUR: Economists expect Bank Negara Malaysia (BNM) to maintain the overnight policy rate (OPR) at 3.25% for the rest of this year amid the slower economic growth.
The central bank last month cut its forecast for 2018 gross domestic product growth to 5%, from 5.5% to 6% previously.
"At this juncture, we believe the interest rate risk has tilted slightly to the downside," said RHB Research Institute Sdn Bhd economist Vincent Loo Yeong Hong in a note yesterday. "This comes as economic growth is pointing towards a slowdown, while inflationary pressure remains subdued."
BNM's monetary policy committee, at its fifth meeting of the year yesterday, decided to keep the OPR at 3.25%, after the unexpected 25-basis-point increase at the first meeting on Jan 25. The sixth and the final meeting of the year will be held on Nov 8.
United Overseas Bank (M) Bhd senior economist Julia Goh said any attempt to potentially cut the OPR would be a "tough one" to make, given lingering volatility and pressure in the emerging markets.
Nomura Holdings Inc said BNM is unlikely to consider reducing the key interest rate following its statement that "at the current level of the OPR, the degree of monetary accommodativeness is consistent with the intended policy stance".
"Because of BNM's less upbeat assessment on growth, this concluding remark still appears to suggest that rate cuts are not yet under consideration, in our view," Nomura economists Euben Paracuelles and Brian Tan said in a report.
Echoing similar sentiment, CIMB Investment Bank Bhd economists Michelle Chia and Lim Yee Ping said trimming the OPR would be "risky" at a time of tightening global financial conditions, trade tensions, market turbulence, capital outflows and depreciating emerging-market currencies.
"Emerging-market currencies have generally weakened against the US dollar, with the MSCI EM Currency Index falling 8% since end March 2018," CIMB said in a note, adding that currency volatility could persist amid depressed investor sentiment in the emerging markets.
Still, CIMB said the ringgit, which has depreciated by 6.8% since April, has fared better than the emerging-market composite and largely in line with the US Dollar Index, strengthening 6% since end March.
In addition, RHB said keeping the OPR unchanged throughout the remainder of the year "would help keep the stability of the ringgit versus US dollar against the backdrop of ongoing monetary tightening by the US Federal Reserve".
On inflation, RHB said the pressure will "remain subdued", on the back of government policies to fix fuel prices and roll out the sales and services tax, which took effect early this month.
Malaysia's inflation is expected to continue to taper down in upcoming months due to high base effects besides other significant policy induced measures such as subsidy on retail fuel price, which will reduce business cost.
While the inflation is subdued, Moody's Analytics assistant director and economist Katrina Ell said: "The [Malaysian] economy has not come under the same capital outflow pressure as neighbouring emerging markets like Indonesia and the Philippines, which are firmly in tightening mode to try and stabilise their currency."
BNM said the headline inflation is expected to edge upwards from 0.9% in July, while the underlying inflation is forecast to remain relatively stable, taking into account of the impact of policy measures on domestic cost factors.
MIDF Amanah Investment Bank Bhd expects the headline inflation to average at 1.3% this year.
CIMB said amid the weaker economic outlook, the price adjustments as a result of changing tax landscape and fuel subsidies are likely to keep the underlying inflation stable.
"Stable inflation allows BNM room to remain accommodative relative to neighbouring central banks like India and the Philippines, which have tightened monetary policy to counter rising inflation," it added.
Going forward, Nomura does not rule out an OPR cut in 2019, given that the economic growth is expected to undershoot BNM's 5% forecast this year, and likely to slip lower to 4.2% next year.
"We see a risk of an increasingly dovish tone in future monetary policy statements, even if the policy rate is left unchanged," it added.
CIMB, however, said it expects a rate hike to only begin in mid-2019. However, it did not elaborate on the matter.