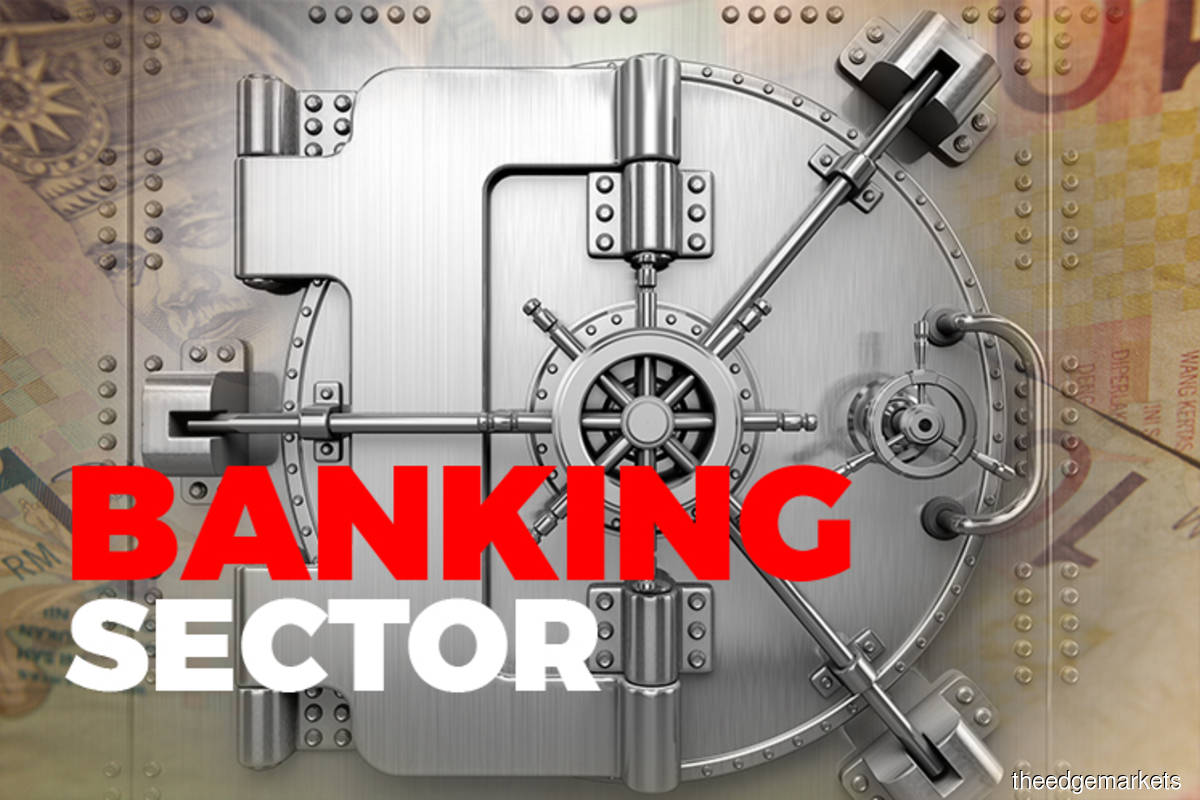 KUALA LUMPUR (Sept 9): The banking sector will continue to benefit from the widening of net interest margins, following Bank Negara Malaysia's latest overnight policy rate (OPR) hike of 25 basis points (bps) to 2.50%.
According to CGS-CIMB Research, the OPR increase is likely to benefit banks, as their floating rate loans are larger than their fixed deposits, both of which are adjusted upwards when the OPR is increased.
However, it said the positive impact could be partially diluted by higher cost of funds due to increased deposit competition.
"We have factored in a total hike of 75 bps in 2022 in our earnings forecasts for banks. 
"If we were to factor in OPR hikes in 2023, every additional 25 bps hike would increase our net profit forecasts for banks by an estimated 2.1% (on a full-year basis; for financial year 2024 for Hong Leong Bank Bhd, AMMB Holdings Bhd (AmBank) and Alliance Bank Malaysia Bhd, and FY23 for the rest)," said the research house in a note on Friday (Sept 9). 
The research firm's analysis also showed that the increase in the OPR will have the largest positive impact on Bank Islam Malaysia Bhd (BIMB), with a 7.6% increase in net income in FY23 for every 25 bps increase, as its floating-rate rate loan ratio in FY23 would be the highest in the sector at 91%.
"Conversely, the impact would be smallest on Affin Bank Bhd's FY23 net profit (with a 0.2% increase for every 25 bps hike), as its FY23 floating-rate loan ratio of 74.1% would be one of the lowest in the sector," said CGS-CIMB, which reiterated its "overweight" call for the sector. 
CGS-CIMB's top pick for the sector is RHB Bank Bhd, with an "add" call and a target price (TP) of RM7.46. 
Meanwhile, Hong Leong Investment Bank (HLIB) Research also views the sector positively, adding that the risk-reward profile is skewed to the upside, and the combination of robust profit growth and undemanding valuations will be the impetus driving performance. 
"For large-sized banks, we like [Malayan Banking Bhd or] Maybank (TP: RM9.70) for its strong dividend yields. For mid-sized banks, RHB Bank (TP: RM6.60) is favoured for its high common equity Tier 1 ratio and attractive price point. 
"For small-sized banks, all three under our coverage are 'buy' calls for different reasons: i) BIMB (TP: RM3) for its laggard share price showing; ii) Affin Bank (TP: RM2.35) is adored for its special dividend potential and strong financial metrics; and iii) Alliance Bank (TP: RM4.05) for its cash dividend yields of 6% to 7%, and large management provision overlay buffers," said HLIB. 
Short-term volatilities notwithstanding, rate normalisations and gradual economic recovery will bring about asset quality improvements, loan growth and margin expansion, all of which are medium-term boons to the sector, according to PublicInvest Research. 
"While we maintain our 'neutral' view on the sector, it continues to be with a positive bias, given its lagging valuations relative to the broader market," said the research firm.
"Positive impacts, on face value, will still be notable on banks with higher levels of variable-based loans — RHB Bank at 88.2% (March: 87.9%), Hong Leong Bank at 82.8% (March: 82.7%), Alliance Bank at 80.3% (March: 80.1%) and AmBank at 80.1% (March: 79.5%) — as loan rates continue to be repriced more immediately, thereby lifting income faster. It should however be noted that all banks, in general, will benefit from a rising rate environment," said PublicInvest. 
For sector exposure, it likes Maybank (TP: RM9.70) and CIMB Group Holdings Bhd (TP: RM6), with "outperform" calls for both. 
Strong loan growth for banks
In theory, the OPR hike would have a negative impact on banks' loan growth, as this will increase monthly loan repayments for borrowers, and consequently reduce the affordability of loans, CGS-CIMB opined. 
"However, we think that our loan growth projection of 5% to 6% for 2022 (one of the strongest organic growth rates since 2016) is achievable despite the 75 bps hike in the OPR expected by our economists for 2022. 
"Our view is premised on a strong loan growth of 5.9% year-on-year at end-July 2022, and swift expansion of close to 80% year-on-year for both loan applications and approvals in July," it added. 
Read also:
Bank Negara raises OPR by 25bps to 2.5%, as expected 
These are the latest interest rates after BNM raised OPR by 25bps to 2.5%