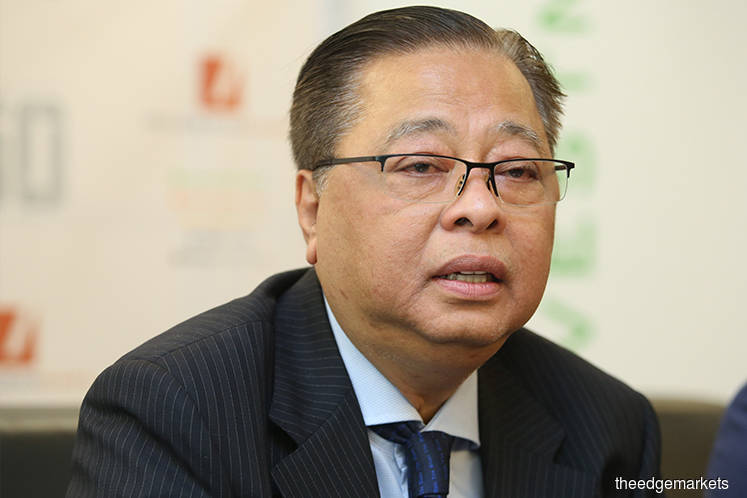 KUALA LUMPUR (Oct 14): The opposition has urged the government to maintain the property threshold for foreigners at RM1 million and not reduce it to RM600,000 as announced in the 2020 Budget.
Opposition leader Datuk Seri Ismail Sabri Yaakob (Umno-Bera) said the initiative was seen as pro-developers by ensuring that the current oversupply would be disposed of.
"Supposedly, developers will reduce prices when the units are not sold, but now, the prices will be increased higher so that (the units) can be disposed of to the foreigners," he said when debating the Supply Bill 2020 at Dewan Rakyat here today.
He said the opposition was also concerned that the initiative could cause the developers to be less interested in building affordable houses, instead focused on building houses priced at RM600,000 and above.
"How are we to stop the action by developers from increasing the prices of existing houses that are less than RM600,000, for instance, RM450,000 to RM590,000 to become RM600,000?" he asked.
Ismail Sabri proposed for the government to look at examples practised by the Hong Kong administration which imposed tax of 200% from the annual tax value on unsold properties.
"This is a better alternative to control oversupply of unsold properties, hence, ensuring developers build houses based on requirements and demand not profitability and greed," he said.
Meanwhile, Ismail Sabri also demanded a guarantee from Finance Minister Lim Guan Eng that the targeted petrol subsidy initiative would not raise the public transport fares next year that would burden the B40 group who do not own vehicles and depend on public transport.
He said the initiative would isolate this group who are faced with the possibility of higher public transport fares, following the fuel price floating mechanism.
"If this happens, then the B40 group who don't own their own vehicles would encounter double setback. While not having the chance to enjoy the targeted fuel subsidy because they don't own their own vehicles, they have to struggle with public transport fares which will increase," he said. — Bernama