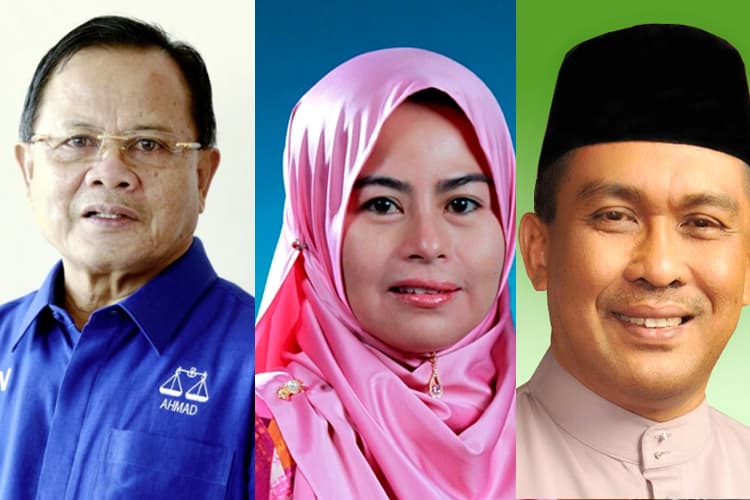 KUALA LUMPUR (March 25): All three opposition members on board the Public Accounts Committee (PAC) have resigned, amid the back-and-forth going on over the chairmanship of the committee.
They are PAS secretary general Datuk Takiyuddin Hassan [PAS-Kota Bharu], as well as Umno MPs Datuk Noraini Ahmad [BN-Parit Sulong] and Datuk Seri Ahmad Hamzah [BN-Jasin].
Announcing their resignations at Parliament lobby today, Takiyuddin said the opposition has also proposed that Noraini take over the chairmanship from Datuk Seri Ronald Kiandee, who recently joined the ruling Pakatan Harapan coalition's component party Parti Pribumi Bersatu Malaysia.
"We will remain outside of the PAC until the government gives up the chairmanship to the Opposition," he said.
Ronald's reluctance to step down has been backed by Prime Minister Tun Dr Mahathir Mohamad.
The promise by Pakatan Harapan for the PAC chairman to come from the Opposition is not enshrined in the Federal Constitution, Dr Mahathir had reportedly said, adding a candidate is currently being sought.
Earlier, Dewan Rakyat deputy speaker Nga Kor Ming told reporters outside the Dewan Rakyat that the appointment of a new PAC chairman will be conducted "at the right time", on grounds that a change now will affect ongoing proceedings involving the committee.
Commenting on Nga's statement, Takiyuddin said: "We propose Noraini [as the new chairman], as she is currently in the committee. There is no need to brief her [on the proceedings], as she knows what the PAC has discussed."
"There is no need for the Prime Minister to look for a candidate," Takiyuddin said, adding: "The candidate should come from the Opposition. As Umno is the largest opposition party, it should have the right to present the candidate for the chairmanship."