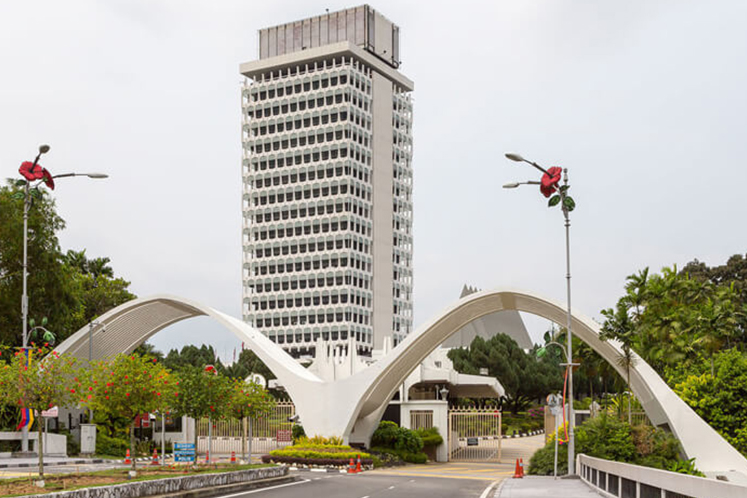 KUALA LUMPUR (Oct 17): Dewan Rakyat Opposition head Datuk Seri Ismail Sabri Yaakob has told Pakatan Harapan (PH) MPs to quit if they are not interested in attending Parliament sittings, after proceedings in the Dewan Rakyat were briefly halted when not enough representatives were present to form a quorum.
Speaking at a press conference held immediately after the incident, he complained that PH MPs do not seem interested to exercise their duty to attend Parliament sittings.
"If they [PH MPs] are not interested in attending Parliament sittings, perhaps they should dissolve Parliament, call for election, and make way for others who are keen to participate. This is not a rare case, for the entire week, their attendance has been very low," Ismail said.  
Under Standing Orders 13, at least 26 MPs — excluding the chair — must be present to form a quorum.
Earlier, when Steven Choong Shiau Yoon [PH-Tebrau] was delivering his speech during the Second Reading of Budget 2020, Datuk Seri Bung Moktar Radin [BN-Kinabatangan] interrupted and raised the issue of lack of quorum.
"Mr Speaker, I refer the hall to Standing Order 13, it seems that we lack a quorum to continue with the meeting, hope you can provide us a ruling," Bung Moktar told deputy Speaker Nga Kor Ming [PH-Teluk Intan].
Nga then ordered the Parliament's bell to be rung for one minute to summon MPs who were not sitting in the hall.
"Please have a seat Tebrau, ring the bell for one minute, MPs who are sitting in the MP lounge please may your way back into the hall," Nga ordered.
After the bell rang at 4.15pm, Nga allowed the meeting to continue as there were sufficient representatives to form a quorum, with 25 MPs from PH and six MPs from the Opposition present in the hall.