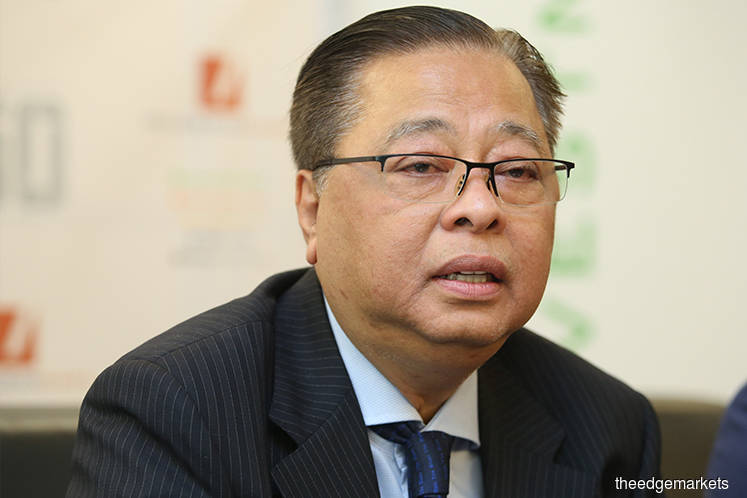 KUALA LUMPUR (July 3): In a move seen to counter an existing motion by the government to reduce minimum voting age to 18 years old, the opposition bloc intends to move its own Private Member' Bill to make Malaysians aged 18 and above automatically registered as voters. 
Concurrently, the opposition also intends to lower the minimum age of electoral candidates to 18 as well, said opposition leader Datuk Seri Ismail Sabri Yaakob. 
"The opposition members of Parliament have met and unanimously decided to bring forth a suggestion to amend Article 119 (1) of the Federal Constitution.
"As such, the opposition bloc will move a motion to amend Article 119(1) of the Federal Constitution to allow Malaysian citizens aged 18 and above to be automatically registered as voters," Ismail said.  
"In line with that, an amendment to Article 47 of the Federal Constitution is also proposed, where the requirement to be electoral candidates will be lowered to 18 years," he added. 
This means the opposition — comprising Barisan Nasional, PAS and Gabungan Parti Sarawak — will vote against the government's Bill if it stops short of making registration automatic and lowering the candidate's minimum age to 18. 
Asked when the private bill will be filed by the Opposition, Ismail Sabri merely said "very soon". 
Earlier today, Dewan Rakyat MPs were briefed on the government's motion, which is expected to be tabled in the Dewan Rakyat tomorrow by Youth and Sports Minister Syed Saddiq Syed Abdul Rahman.
Among issues raised in the briefing include the issue of automatic registration, which the government said will be taken into consideration. 
Pas deputy president Datuk Tuan Ibrahim Tuan Man pointed out that "the government does not have to make the amendments on this matter multiple times".  
"If this can be resolved in one go, it should," Tuan Ibrahim said.  
He reiterated that currently, there are almost four million unregistered voters, and that lowering voting age would add to another three million eligible voters which are not registered. 
"The government should resolve [the issue of non-registration] first," he said.  
"We are confident that when the government files a motion to amend the Constitution, they would want the motion to be passed, and as such, they would need to take into account, the views of the opposition [as the government does not have two-thirds majority in the Dewan Rakyat," he added. 
In the previous parliament sitting earlier this year, the one-year old Pakatan Harapan goverment failed to pass a Bill to amend the Federal Constitution to restore the status of Sabah and Sarawak as partners in the Federation of Malaysia, instead of as states under the federation. 
Out of 197 attending MPs, 138 MPs voted for the Bill, while none voted against. 
Together with Parti Warisan Sabah and Upko, the Pakatan Harapan coalition commands 139 of 222 parliamentary seats — falling short by nine seats to make up for a two-thirds majority.