This article first appeared in Personal Wealth, The Edge Malaysia Weekly, on January 20, 2020 - January 26, 2020.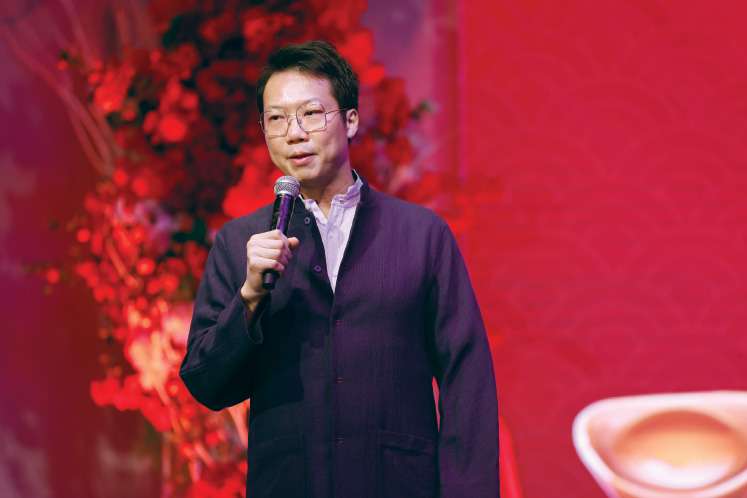 People are worried about whether we are going into a recession this year. Metal [related to gold] is the second dominant element, so the explosion will not occur in 2020. If the recession does happen, it will probably be at the end of the year. - Yap
The strongest element in 2020 — the Year of the Metal Rat — is earth, said Datuk Joey Yap, chief consultant of Joey Yap Consulting Group, at The Edge-RHB Premier Investment Insights Dinner. The presence of this non-moving and safe element means this will be a sluggish year.
"People are worried about whether we are going into a recession [this year]. Metal [related to gold] is the second dominant element, so the explosion will not occur in 2020. If [the recession] does happen, it will probably be at the end of the year. If you look at it conservatively, I think growth will be sluggish, but it will still be there," Yap said in his presentation, "Feng Shui & Investment Outlook".
However, change will start to occur towards the end of the year. So, Yap suggested that those who are keen on making money should get going right away at the start of this year. "Be careful of 2021 because I think that year will be a bit messy," he said.
Looking at the bazi chart for Malaysia, Yap said the strongest element for the country is also earth, which means growth will be present, but minimal. This is followed by metal and water, the latter of which indicates a potentially good year for sectors such as tourism and transport.
Bazi is a Chinese astrological concept that says people's destiny or fate can be divined by the two sexagenary cycle characters assigned to their birth year, month, day and hour. But the effects of these elements also depend on their individual charts, which reflect their energy patterns, talents and abilities.
Yap hastened to add that the chart is merely an indication of energies that will be present for the individual during the year and does not predict the future. "We have to consciously decide what to do and what not to do in our lives. If you discover your chart is good for 2020, do more, invest more and take more action. If you discover that your chart is not good, do nothing. Then, nothing bad can possibly happen," he said.
In Malaysia, the water element represents assets, metal represents sales or influence, fire represents profit and wood represents cash or liquidity. If an individual is lacking in the water element, he may struggle to sell an asset in 2020, said Yap.
Yap also talked about the animal signs (of the Chinese zodiac) that are poised to have a good year. For instance, those with the goat and rat sign in their bazi are expected to see wealth in 2020. Those with the goat sign will experience an increase in asset value while those with the rat sign will receive money from others (but this money will come with added responsibility). Those with the dragon sign could get a general increase in their residual income.
Although people tend to associate these animal signs with the zodiac animals related to their birth year, Yap pointed out that they could have different animals associated with their birth month, date and hour. However, the animal signs that have more of a long-term impact on a person tend to be those associated with their birth month and year.
Those with a tiger sign in their bazi can also gain wealth this year, but they will have to travel quite extensively for it. Entrepreneurs with a rabbit sign are also likely to have a good year.
"If you are an entrepreneur, you will have a lot of new ideas [on how to make money]. If you are not, you should probably start your own thing," said Yap.
Meanwhile, the power animal signs represent the ability to get things done. The horse, for instance, has the deal breaker star. This means those with the horse sign in their charts and are leaders of an industry could make their biggest breakthrough this year, he said.
But those with a horse sign may find many huge changes in their lives this year, which could be related to their health, relationship, financial status or career. "I do not think change itself is the problem. Most people suffer because they resist change," said Yap.
He wrapped up the presentation by sharing how the feng shui chart can be used at home. The most important areas in the home for 2020 are the northwest area, which is the wealth star, and the west area, for those looking for new opportunities, he said.
"Do your planning there [in the west], read your newspaper there and do your homework there. If you really cannot, you can use the water element [to activate the corner]. But only put it there for a short period of time," said Yap.
Finding opportunities in the New Year
Chinese tech stocks and Malaysian equities attractive