This article first appeared in City & Country, The Edge Malaysia Weekly, on May 4, 2020 - May 10, 2020.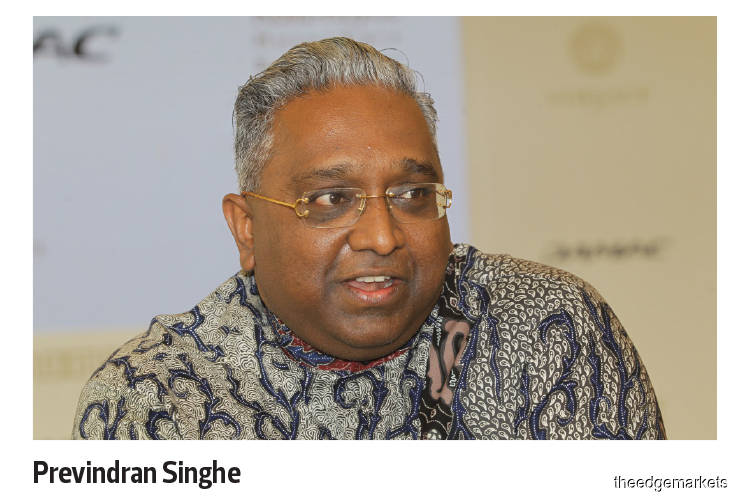 Photo by Haris Hassan/The Edge
Click / Tap image to enlarge
Amid a global pandemic and fears of a recession, there are still opportunities in the real estate market for those who have the money to invest, say property experts at a webinar organised by the Malaysian Institute of Estate Agents (MIEA) on April 23. The webinar was moderated by Zerin Properties managing director and CEO Previndran Singhe.
"Before the Movement Control Order (MCO) was imposed, the gap between asking and offer prices was much wider in the subsale market. In the current situation, the seller may be willing to lower the asking price to a more reasonable level. For new launches, I believe developers are willing to offer packages, more discounts and rebates and such. I feel this is an opportunity for those who can afford it," says Hartamas Real Estate Group founder and group managing director Eric Lim.
Impetus Alliance Advisors managing director and CEO Datuk Seri Michael Yam concurs with Lim, noting that this is a golden opportunity for developers that have strong balance sheets and are well capitalised with low gearing.
Axis REIT Managers Bhd ­director Stephen Tew notes that opportunities can be found in the industrial market, which is driven by the growth of e-commerce.
"We are seeing tenants that didn't exist before 2017 and there is growing demand for central kitchens (given the amount of food delivery now). I think this augurs well for the industrial market, even for light industrial, which is commonly associated with car workshops and such, so it's not as appealing. Now, with the growth of e-commerce, demand for light industrial has gone up," says Tew.
The panellists believe the country is better prepared to deal with the economic impact of Covid-19. Yam, who has been through several recessions, says the market had always rebounded to a higher level after each downturn. He attributes this to the country's strong foundation and the resilience of the people and corporations.
"The Asian financial crisis in 1997 was the epitome of a nightmare. Banks were brought to their knees. We were not prepared. This time, our bankers have done a good job by allowing instalment payments to be deferred and our government has introduced stimulus packages, so we are more proactive now.
"I am more hopeful. China has shown leadership in overcoming the outbreak and in the last couple of days, some countries in Europe have started to slowly open their economies," says Tew.
Lim notes that many developments are financed through equity financing instead of bank borrowings. "A lot of developers are also looking at joint ventures with landowners, which will make their exposure to gearing much more manageable. This time around, we are better prepared," he says.
He expects the property market to start recovering in 4Q2020 and normalise by 1Q2021.