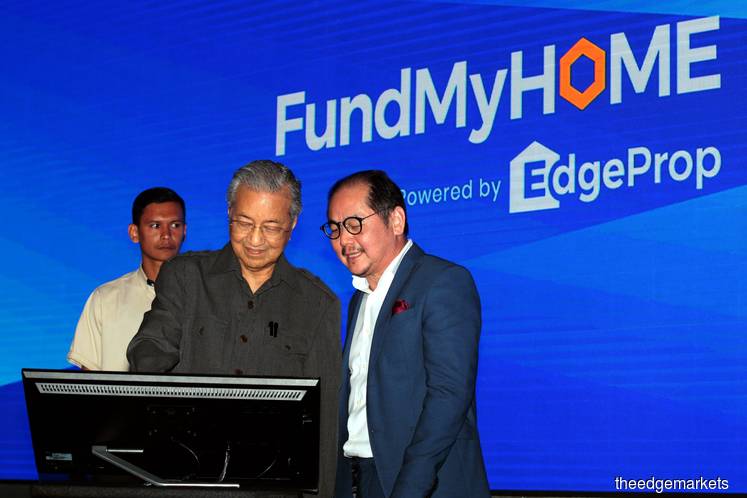 YB Dato Sri Najib Razak,
With respect, you are wrong again.
In response to your Facebook posting on FundMyHome, the reason why FMH was launched 2 days after Budget 2019 was tabled is because EdgeProp Sdn Bhd was the initiator of the idea. We have thought long and hard in the past few years about finding a solution to help Malaysians, especially those with young families, who desire to own a home of their own instead of renting.
After crystallising our idea, we took it to the government and have been engaging the various regulators in the past several months, culminating in having the idea included when the Budget was tabled in parliament on Nov 2.
FundMyHome does not currently require regulatory approval as the financing of the scheme is open only to institutions and not the retail public. Approval for retail public participation as investors will be required and we will work with regulators to have this done by the first quarter of 2019.
Let me stress that this initiative came from the private sector and WILL NOT require any government funding, concessions or guarantees, as you had insinuated in your FB post.
If you care to watch the video on the launch of FMH, you will realise this was clearly articulated by YAB Prime Minister, YB Minister of Finance and myself.
You also said that FMH will not benefit the people, but did not put forward any reasons. I will wait to read what they are, and look forward to a discourse with you on this in the future.
FundMyHome is an innovative solution enabled by digital technology and the alignment of the interests of all stakeholders to help some Malaysians own their homes, at no costs to taxpayers.
Thank You and Kind Regards
Tong Kooi Ong
Chairman EdgeProp Sdn Bhd