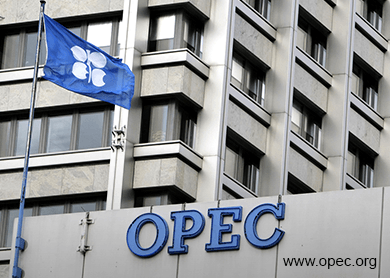 (Jan 19): Two weeks into OPEC's first agreement to cut production in almost a decade, its top official's assessment is "so far, so good."
All 24 producers that agreed last month to reduce output are making "tremendous efforts" to do as they pledged, Mohammad Barkindo, secretary-general of the Organization of Petroleum Exporting Countries, said in a Bloomberg television interview in Davos, Switzerland. Still, at US$55 a barrel crude remains "far away from the equilibrium price."
OPEC is cooperating with other nations in a bid to end a three-year oil surplus that's weighed on prices and battered energy-dependent economies. Saudi Arabia and Russia, the two biggest producers involved in the accord, said this week they're ahead of schedule with their supply cuts.
The deal crafted in Vienna on Dec 10 lasts for an initial term of six months that started Jan 1. Saudi Energy Minister Khalid Al-Falih said on Monday that its unlikely to be necessary to extend the agreement because the cuts, coupled with rising demand, can clear the global surplus by the mid-year. OPEC will need to wait for its ministerial meeting on May 25 to decide whether or not to extend, Barkindo said.
A five-nation committee set up to oversee adherence to the deal will have its first meeting on Jan 22, where it will decide on the "mechanism" for assessing compliance, Barkindo said.