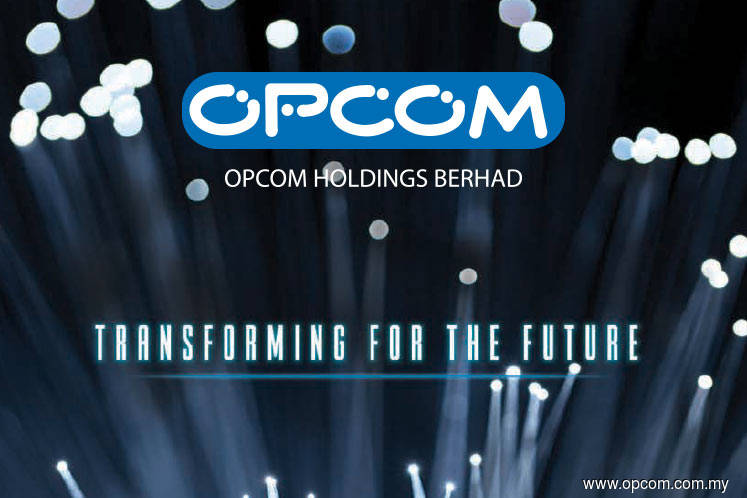 SHAH ALAM (Sept 12): Fiber optics cable company Opcom Holdings Bhd intends to take part in Tenaga Nasional Bhd's (TNB) new venture into telecommunications high-speed broadband, as part of the government's National Connectivity Plan (NCP). 
Its chairman and chief executive officer Tan Sri Mokhzani Mahathir, who is also the son of Prime Minister Tun Mahathir Mohamad, said Opcom is an established fibre optic manufacturer, so it could work well with the national electricity utility company's telecommunications agenda. 
"What we are interested to follow up on, is the recent announcement by TNB — which said that they too are going into the fibre communications market. So we would like to hear more about where we can play a role in all of these things," he told reporters after Opcom's annual general meeting today. 
"Whatever they come up with; we are an established fiber optic manufacturer in Malaysia. We will try to participate in any request for proposals that come out from our clients," Mokhzani added. 
Last week, TNB announced it will start a pilot project in Jasin, Melaka this month, to assess the technical, safety and commercial viability aspects of using its electrical infrastructure as telecommunication network for high-speed broadband as part of the NCP. 
Through this pilot project, TNB is exploring the potential of utilising the available capacity of its telecommunication assets for NCP — identified as an important catalyst towards the digital economy without compromising safety, security and reliability of the electricity supply network. 
It was noted during the press conference that Opcom's current orderbook stands at over RM100 million and is expected to last until middle of next year.
On his outlook for the year, Mokhzani said the telecommunications industry is facing a very challenging time, although he is optimistic there are more opportunities for the company to do business. 
"Technology is always changing for the better; that also means faster and wider access but lower price expectations [from end user], in line with what the new Pakatan Harapan government has been talking about. 
"So we will work as hard as we can to ensure we can improve efficiency, increase the kind of products that we put out in the market, and remain and retain our position as a smart partner to the telecommunications industry," Mokhzani added.  
At 12.20pm today, Opcom fell 5.56% or 4.5 sen to 76.5 sen, with 1.27 million shares done.