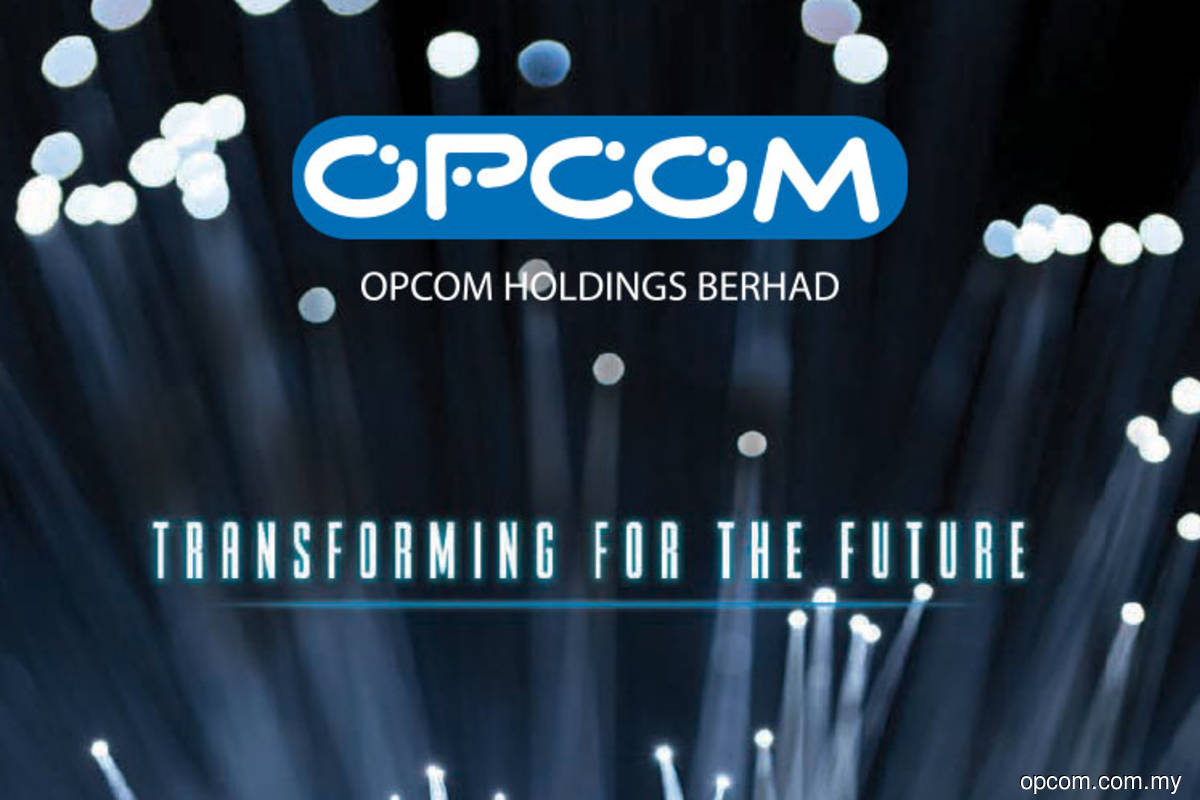 KUALA LUMPUR (Sept 22): Opcom Holdings Bhd returned to the black in the first quarter ended June 30, 2021 (1QFY22), registering a net profit of RM2.64 million against a net loss of RM752,000 a year before, on the back of higher manufacturing segment performance as well as engineering services' contribution.
Quarterly earnings per share were booked at 1.49 sen, from 0.47 sen losses per share in 1QFY21.
Revenue jumped 192.95% to RM22.93 milion, from RM7.83 million.
For the manufacturing segment, Opcom saw sales improve for fibre optic cables, thixotropic gel and fibre reinforced plastics.
However, Opcom's quarterly performance was weaker on quarter-on-quarter (q-o-q) basis, with net profit down 34.7% to RM2.64 million or 1.49 sen per share from RM4.05 million or 2.51 sen per share, on contributions from lower sales of fibre optic cables, industrial materials and engineering services.
Revenue rose 0.76% q-o-q to RM22.93 million from RM22.75 million on higher sales of fibre reinforced plastics and thixotropic gel, which more than offset the aforementioned lower contributions.
On prospects, Opcom said it is cautiously optimistic about the expected increasing demand for fibre optic cables in Malaysia given the government's plan to expand the fibre network infrastructure by laying more fibre optic cables.
"At the same time, the board is aware that the increased foreign competition continues to be a significant challenge to our businesses.
"The group is diligently observing the market development and exploring business projects or investments with a favourable outlook for additional income stream and to improve the shareholders' values," it said.
Shares of Opcom hit limit up, rising 29.5 sen or 36.2% to close at RM1.11 on Wednesday, giving it a market capitalisation of RM176.39 million.