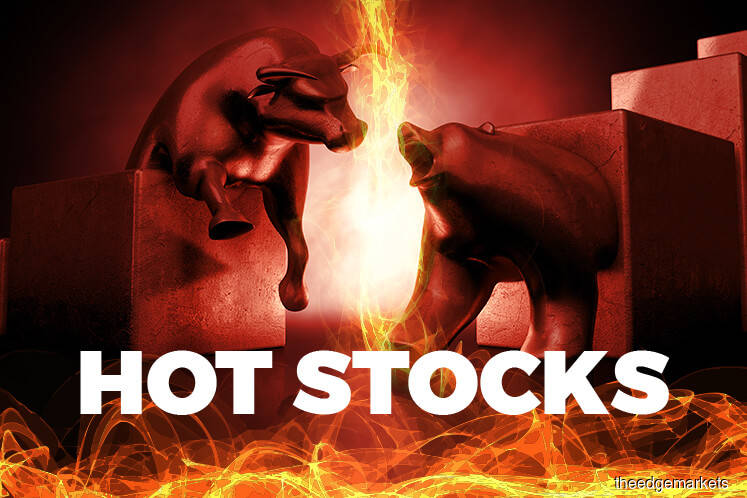 KUALA LUMPUR (June 1): Opcom Holdings Bhd grew as much as 23.36% to 84.5 sen earlier this morning, after it saw its net profit nearly quadruple to RM6.23 million for its fourth quarter ended March 31, 2018 (4QFY18), compared with RM1.61 million last year.
The higher earnings were thanks to higher sales revenue in the supply of thixotropic gel and fiber optic cables.
Quarterly revenue was up 40.25% to RM31.44 million, from RM22.42 million in 4QFY17.
The counter is also known to be led by Prime Minister Dr Mahathir's son Tan Sri Mokhzani Mahathir and controlled by his brother and Kedah Menteri Besar, Datuk Seri Mukhriz Mahathir.
At 12.06pm, the stock pared some of its gains and was up 10.5 sen or 15.33% at 79 sen, with 40.17 million shares done for a market capitalisation of RM110.46 million. Over the past year, Opcom rose as much as 41.38% from 58 sen. It was the fifth most active stock on Bursa Malaysia.
Meanwhile, Eden Inc Bhd and Thriven Global Bhd, which are linked to Datuk Fakhri Yassin Mahiaddin, who is the son of home affairs minister Tan Sri Muhyiddin Yassin, also saw a surge in share price, due to improved earnings in the current quarter ended March 31, 2018.
Eden's share price jumped about 18.37% earlier today. The counter pared some of its gains and was up 2.5 sen or 10.2% to 27 sen, with 33.02 million shares exchanging hands for a market capitalisation of RM87.18 million at 12.04pm.
Eden saw its net loss narrow to RM2.82 million in its first quarter ended March 31, 2018 (1QFY18), versus RM6.2 million, while its quarterly revenue doubled to RM21.81 million, from RM9.9 million last year (1QFY17).
Shares of Thriven Global surged as much as 21.43% to 42.5 sen. At 12.06pm, the fourth most actively-traded stock on Bursa Malaysia pared some of its gains and was up 4.5 sen or 12.86% to 39.5 sen, with 22.55 million shares traded. This brings its market capitalisation to RM145.03 million.
Over the past year, the stock rose as much 66.67%, from 25.5 sen.
Thriven, on the other hand, reported a net profit of RM3.63 million in 1QFY18, compared with a net loss of RM1.78 million in 1QFY17. Its quarterly revenue more than tripled to RM39.72 million, from RM11.41 million in 1QFY17.