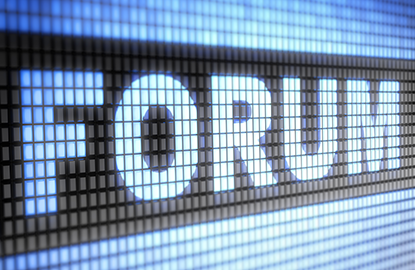 This article first appeared in
Forum, The Edge Malaysia Weekly,
on October 3 - 9, 2016.
One: That foreign outfits remain keen on a stake in national carmaker Proton Holdings Bhd, although it is still bleeding and requires state assistance despite having been in the business for over 30 years (and in "private" hands for four).
One is not sure if they are keen on Proton for its brand and the cars it makes or the assets it has in its stable.
Proton's two manufacturing facilities can produce up to 400,000 cars a year but because it sold just 102,000 cars last year — which means the plants are 75% under-utilised — the appeal for foreign carmakers appears to centre on their ability to use Proton's facilities to export to Southeast Asia, not to co-develop new models and variants with the national carmaker.
The suitors may also be eyeing Lotus — one of the world's most evocative sports car brands and coveted by motoring aficionados — which is also owned by Proton.
Local involvement in Colin Chapman's creation is light with technology transfer mostly in one area (Proton's cars use Lotus' suspension and handling systems) while its CEO Jean-Marc Gales is French (not Malaysian), under whose stewardship Lotus might turn in a profit this year for the first time in two decades.
Thus, owning a stake in Proton also means access to Lotus' premium branding and technology.
Talks are likely preliminary but even at this point, it is hard to see how and why foreign firms might countenance the onerous conditions the vendor, DRB-Hicom Bhd, appears to be imposing. It says buyers will need to meet three core "fits" — strategic, cooperative and cultural — which, at least in the last two instances, might have been the twin albatrosses that blighted Proton's once-bright future all those decades ago.
The fact that the short-listed five will also need to work within DRB-Hicom's vendor system and "navigate" the conglomerate's desire to maintain 51% control shows the likely direction this deal will take, and it is definitely not north.
Two: The Daily Telegraph probably erred on the right side of the law, morals and ethics in its stinging attack on former England football manager Sam Allardyce.
The UK, if not the birthplace of journalism, then at least one of its leading torchbearers, expects its publications to wilfully and vigorously represent their anointed position as the Fourth Estate.
The Daily Telegraph duly did it as a so-called fourth arm of government — a people's watchdog. In this instance, its secretly filmed exposé of Allardyce milking his position to obtain lucrative new deals in the Far East.
Swing the lens in this direction and imagine the flood of exposés such a sting would yield in this country, so all-consuming is the greed and avarice among the upper reaches.
But the desire for this country's journalists to exercise such a heady responsibility (and how perfectly positioned social media is to show up such impropriety) is only exceeded by the impossibility of such an outcome.
Put simply, it would never happen in Malaysia. Not merely because the national media are owned by the government itself but also because the whistle blowers are not protected.
Three: The US presidential debate — golly, was it a shambles — showed we are not alone in the world in suffering ignoramuses in government and business, thereby putting us — crikey! — in the same boat as the richest country in the world.
Debates over who won or lost aside, clearly this one had only one outcome — the loser was America.
The fact that the leader of the free world will soon either fall to a billionaire who spent his entire career benefiting from politicians to make his fortune or a politician who spent her entire political career benefiting from billionaires should have many of us quaking in our boots.
Either Trump ("rock") or Clinton ("hard place") will soon take his or her place in the White House. And when he or she does, we will still not know where we stand in terms of America's foreign policy.
The fact that the debate failed to meaningfully discuss hard issues like the Trans-Pacific Partnership Agreement or its Asian pivot in what was in actual fact a reality TV show is a forward indicator of the mess the world will be in, post-November.
Four: If the economists are right and growth is predicated on labour, technology and capital, then the latest Bureau of Statistics data tells us that in at least one of those legs, this country's growth is destined to slow. The national population may have grown 1.5% to 31.7 million people so far this year but the percentage of young (0-14 years) is shrinking, albeit slowly.
This band now comprises 24.5% of the population, down from 25.3% in 2014, while the aged (65+) now total 6%, up from 5.6% in the same period — a faster expansion.
While Malaysia remains young (28 is our median age compared with Japan's 46), we are fast getting there.
When combined with thinning capital expenditure among local corporations (who prefer regional investments, share buybacks and capital repayments as the preferred choice of deploying spare cash versus investing locally), growth farther out will surely suffer. How can it not?
Five: Public Bank Bhd overtaking Malayan Banking Bhd as the country's biggest lender by market value (despite having vastly smaller assets) was hardly surprising on a number of counts.
Supporting less than half of Maybank's 45,000 employees does wonders for the cost base, for a start.
Another indicator lay in Public Bank's superior return on equity (15%) versus Maybank's (10%), which means that Tan Sri Teh Hong Piow's lender generates 50% better returns on shareholder capital invested than PNB's top GLC.
This nicely leads to net margins of roughly 53% at Public Bank versus Maybank's 32%. And so on and so forth, culminating in a superior valuation of 2.4 times book value at Public Bank — precisely twice that of Maybank's 1.2 times.
But whether or not this offers a true and fair picture of efficiency and management at both lenders is another matter altogether.
For one, Public Bank has done precious little to invest in Asean's growing economies whereas Maybank has, such as in Indonesia, which partly explains the poorer financial metrics, for now.
And while Public Bank's superior valuation appears nice, it could also be explained away by the founder's apparent reluctance to cede ownership even as he nears his ninetieth birthday (at 86, he is five years Tun Dr Mahathir Mohamad's junior).
This could be why he allows his bank to become one of the world's most expensive even as his asset management firm (ahem: RM69 billion in assets under management) and direct ownership (21.8% as at May 2016 via Consolidated Teh Holdings Sdn Bhd) helps him keep a vice-like grip on the bank against a more liquid Maybank.
---
Khoo Hsu Chuang is contributing editor at The Edge