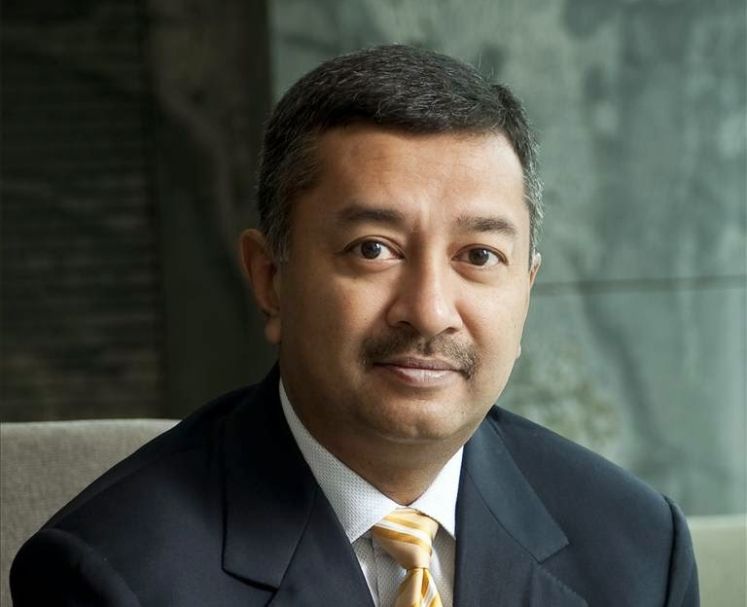 ALOR SETAR (May 4): Businessman Tan Sri Mokhzani Mahathir said the only good thing about Felda's Grand Plaza Serviced Apartments in London is the nasi lemak served in the restaurant there.
"Everything else is useless. The hotel was bought above market value and now its value has dropped," he told some 100 Felda settlers during a ceramah in Sungai Tiang, Pendang, Kedah.
The second child of former Prime Minister Tun Dr Mahathir Mohamad appeared unannounced wearing a T-shirt, jeans and slippers to campaign for Pakatan Rakyat candidate Wan Saiful Wan Jan, 43, who is contesting in a three-cornered fight for the Pendang Parliamentary seat.
Mokhzani, the co-founder of oil and gas outfit Sapura Energy Bhd and chairman and executive director of Opcom Bhd, urged the settlers to vote for a change so that Felda could be run by people who know how to do business.
"The hotel had an expensive price tag, and was not even on the market but Felda bought it. We really need people who are trustworthy, can do the job, and know the business," he said.
He pointed out that former Felda chairman Tan Sri Mohd Isa Samad was appointed as the chairman of the Land Public Transport Commission "even after all the money and land was stolen, and he was locked up for a while."
PKR vice president Rafizi Ramli had claimed last year that  Felda overpaid by about RM180 million (about £30 million) for the £95.65 million purchase of the Grand Plaza property in Bayswater in 2014.
Meanwhile, National Felda Settlers' Children Association chairman Mazlan Aliman urged Felda settlers to rethink their vote for Barisan Nasional which allegedly caused the loss of RM9 billion reserves in Felda after Felda Global Ventures Holdings Bhd (FGV) was listed in 2013.
"Felda used to have 13 funds with RM3 billion reserves for many needs such as replanting, entrepreneurship, continuing studies, and house repair but all we have now is debt," Mazlan claimed.
He went on to claim that due to the debts in FGV, BN would find a strategic partner to "save" FGV, and hold 51% equity in the company.