This article first appeared in The Edge Financial Daily, on April 6, 2018.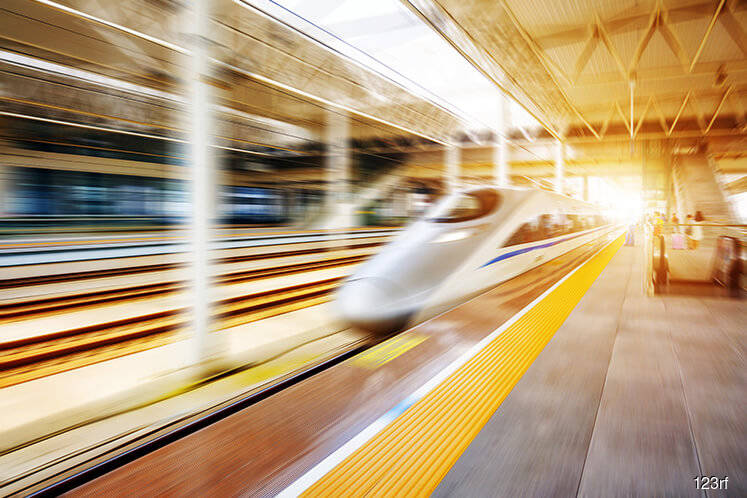 KUALA LUMPUR: Malaysia Rail Link Sdn Bhd (MRL), the owner of the East Coast Rail Line (ECRL) project, says only 30% of the total workers involved in the RM60 billion project will be foreigners from China and other Asian countries, allaying concerns that the project will be mostly run by the Chinese.
The remaining 70% of the workforce will be locals.
MRL was commenting on reports on Tuesday quoting Deputy Prime Minister Datuk Seri Dr Ahmad Zahid Hamidi as saying that the developer of ECRL had applied to Putrajaya to hire Chinese nationals for the project due to "language accessibility".
In a statement yesterday, MRL said the project has hired 1,718 people so far for the construction works, of which only 311 or 18% are from China.
MRL said local hiring efforts are being undertaken to meet the needs of the construction workforce. Over 2,000 applicants in Kelantan, Terengganu, Pahang and the Klang Valley were interviewed in March alone.
It added that main contractor China Communications Construction Company Ltd (CCCC) is spending RM23 million to run a training programme called the East Coast Rail Line Industrial Skills Training Programme (PLKI-ECRL), as part of its corporate social responsibility programme.
PLKI-ECRL is a joint venture among MRL, CCCC and Universiti Malaysia Pahang to train and absorb Malaysians who successfully complete the training into employment in the ECRL project.
MRL said the main contractors of ECRL have committed to continue to prioritise the use of building materials supplied by local companies.
"However, special machines and equipment such as tunnel boring machines need to be brought in from China and run by experts for the construction of tunnels in certain locations. The PLKI-ECRL programme will offer training to local workers to handle the machinery brought in from China," it said.