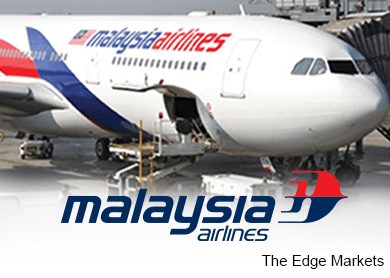 KUALA LUMPUR (Mar 19): Only three families of those on board the missing Malaysia Airlines (MAS) flight MH370 have come forward to discuss with the national carrier on full compensation following the authorities' declaration that the tragedy was an accident.
"As of March 6, 2015, a total of three next-of-kin of passengers of MH370 have expressed their willingness for discussion on the matter.
"The accident declaration has also opened up more room for the families of the passengers and crew of MH370 to get the help they need to continue with their daily lives," Transport Minister Datuk Seri Liow Tiong Lai said in a written reply yesterday to Datuk Shamsul Anuar Nasarah's (BN-Lenggong) query in parliament.
The MAS aircraft vanished on March 8 last year an hour after leaving Kuala Lumpur for Beijing.
Prime Minister Datuk Seri Najib Razak announced on March 24 last year that flight MH370 had ended in a secluded spot in the southern Indian Ocean.
A multi-nation search for the plane has yet to yield any sign of a wreckage.
On January 29 this year, the Malaysian Department of Civil Aviation declared the disappearance of flight MH370 an accident based on international aviation rules and all 239 of its passengers and crew had died.
Australia is leading the search for the aircraft, with four ships using state of the art sonar systems to look for the wreckage under the sea.
The search is jointly funded by Australia, China and Malaysia, with some A$120 million (RM340 million) pledged so far.
The 584-page interim report released recently looking into the disappearance of the Boeing 777-200 said the beacon battery for the flight data recorder had expired in December 2012 and was not replaced.