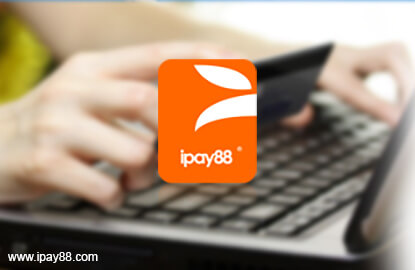 KUALA LUMPUR (April 12): Malaysia-based leading provider of online payment service iPay88 Sdn Bhd today shared some of its findings on Malaysian's online buying patterns— derived from real statistics of iPay88 payment gateway systems that currently represents over 70% of the nation's entire e-commerce market.
In a statement today, the company said that in 2016, iPay88 recorded 38.2 million online transactions via its payment gateway systems, which is a substantial increase of 161%, from 14.6 million in 2015.
Its executive director Lim Kok Hing said despite the perceived sluggish overall economy, there is solid evidence that Malaysians are buying online more than ever.
"Over the review period, we would have thought that consumers are tightening their belts due to a squeeze in their disposable income in view of the current economic 'winter'.
"However, iPay88's payment system shows otherwise as e-commerce and online purchases went up by 210% over the same comparable period," he said.
Lim attributed this as a functional motive that is directly related to the convenience of shopping online as well as the ability to get better deals online.
"Online shoppers do not just shop when they are desktop-bound but using mobile phone is just as easy.
"Apart from that, another factor that would encourage online shopping (is) when government starts to implement the abolishment of tariffs imposed on items being shipped into the country that are priced over RM500," he said.
Based on iPay88's online payment and transactional data, one of the Malaysian consumerism trends in the first quarter of 2017 is that there is no waning of interest in online purchases despite the sluggish economy.
It also found that spending trends at MarketPlaces have not slowed down but instead there was an increase in volume of 293%. MarketPlaces shoppers are more likely to purchase online games, general ticketing, fashion and apparel.
Another trend is that people are spending more online while the type of goods purchased online remains unchanged, and among the popular purchases include apparel and footwear, with a volume of RM25.3 million; accessories and jewellery (RM1.7 million); electronics (RM5.1 million); and sports equipment (RM3.3 million).
Lim said: "It is indeed good to know that overall consumer confidence is not decreasing.
"Based on our findings, the spending appetite of the online shoppers remains positive and that issues like data security and fraud have become negligible."