This article first appeared in The Edge Financial Daily, on July 24, 2018.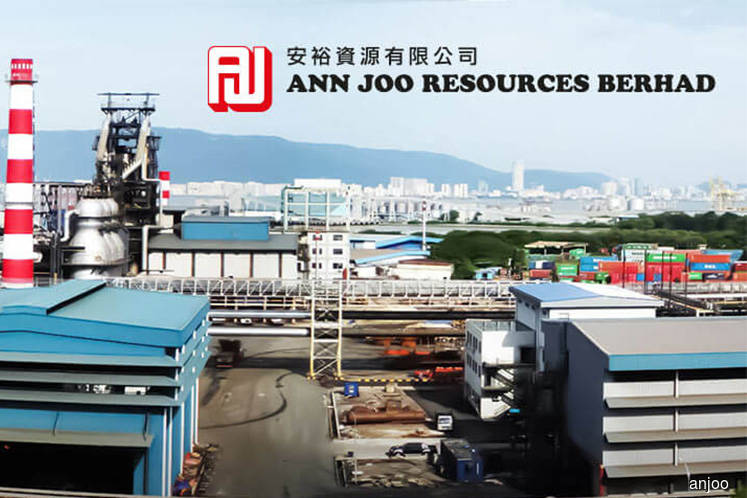 Ann Joo Resources Bhd
(July 23, RM2.02)
Maintain hold with a fair value (FV) of RM2.17: We cut our FY18-20 net profit forecasts by 11%, 13% and 31% respectively, reduced our FV by 20% to RM2.17 (from RM2.70), but maintained our "hold" call.
 
Our new FV is based on eight times revised financial year 2020 forecast (FY20F) fixed deposit (FD) earnings per share (EPS) of 27.1 sen. We use FY20 [instead of FY19] as our valuation base year to reflect the potential earnings downturn in FY20 with the completion of mega infrastructure projects in about two years from now.
The downgrade in our FY18 earnings forecast is to reflect an expected soft 2QFY18 (April-June) as contractors held back from steel purchases on the heels of the surprise 14th general election outcome that threw various public infrastructure projects into limbo. We also lowered our outlook for sales volumes and prices in FY19-FY20. We now assume FY18-FY20 sales volume growth of 0% to 2.5% per annum (from 3% previously) and average steel selling prices of RM2,465-2,565 per tonne (from RM2,500-2,700 per tonne previously).
The key takeaway from our recent visit to the company is that Ann Joo's earnings will not fall off the cliff. This is because key public infrastructure projects spared the axe will still require a substantial amount of steel input. More so when mega projects like the MRT2 and LRT3 are still in relatively early stages of implementation with completion of only 20%-30% and 10% respectively. These will still consume a fair bit of steel over the next 24 months at the least.
Also, Ann Joo sees opportunities in the export markets such as Thailand and Indonesia. Ann Joo's strategy is opportunistic. Despite the intense competition (against Russian, Chinese and Iranian players and the likes), exporters like Ann Joo often times can lock in good prices for certain products (for instance, billet at US$550 [RM2,233] per tonne at present)due to short-term mismatches of demand and supply. Export sales made up 15% of Ann Joo's total sales volume in FY17.
The fortunes of Ann Joo are inevitably tied to the construction sector, of which prospects have weakened following the cutbacks on public infrastructure project on grounds of fiscal prudence. However, Ann Joo will sustain its earnings, underpinned by ongoing construction projects and export sales. It is less vulnerable to a higher electricity tariff thanks to its investment in the hybrid blast furnace electric arc furnace (BF-EAF) technology. — AmInvestment Bank Research, July 23