This article first appeared in The Edge Financial Daily, on October 9, 2018.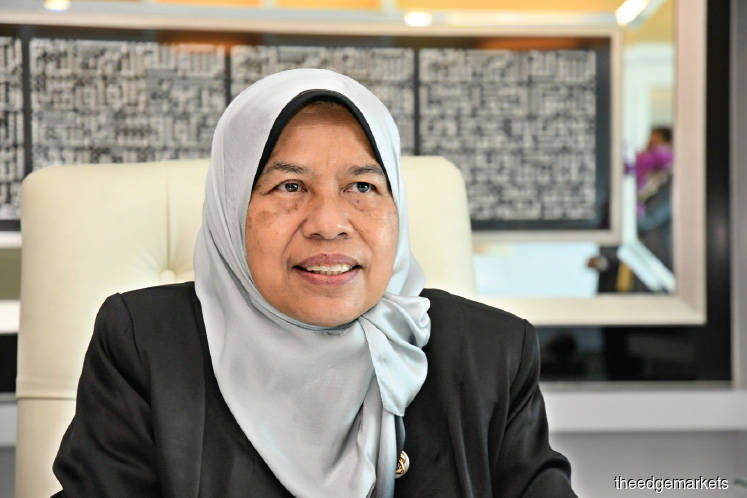 KUALA LUMPUR: The Pakatan Harapan government is looking to review its promise of building one million affordable homes as it now feels the country may not need that many units to address the affordable housing issue, said Housing and Local Government Minister Zuraida Kamaruddin.
In its election manifesto, Pakatan pledged to build one million affordable houses within two terms of its administration or over a period of 10 years.
At the Industry–Government Open Dialogue for Housing, organised by the Asian Strategy & Leadership Institute yesterday, Sunway Real Estate Investment Trust chief executive officer Datuk Jeffrey Ng posed a question to Zuraida on how the government intends to meet its target with limited resources.
Ng, who is also the chairman of Rehda Institute, said a study done by the institute found that the government would need RM22 billion per year and total land of 4,100 acres (1,659ha) to fully deliver on its promise of one million houses.
"We have done a study that assumes all the units would be high-rises, each with a floor area of 850 sq ft, based on a plot ratio of six and efficiency of 80%. Given a 10-acre site, a developer can develop 2,460 units, without including land cost," said Ng.
Based on Rehda Institute's calculations, he said Putrajaya would need RM220 billion over the next 10 years or RM22 billion per annum to produce 100,000 units of affordable houses per year.
"In terms of acreage, based on the assumptions that we have made, the government needs 4,100 acres to deliver its promise. So on one hand, there is the requirement for land and on the other hand, there is the financing requirement.
"How would the housing ministry and ministry of finance able develop the units, just on government funding and government land?" he asked the minister.
Meanwhile, InvestKL chairman and property industry veteran Datuk Seri Michael Yam, who moderated the session, pointed out that the average supply in the market is about 100,000 to 150,000 units per year.
"And now the government is talking about 100,000 of only affordable housing. There seems to be a contradiction due to the capacity issues," said Yam.
In response, Zuraida said Malaysia does not really need one million units of affordable houses, adding that the number of houses to be built will be reviewed, adding that the government intends to work together with the private sector to develop the projects but is still working on the details.
"At the end of the day, we don't really need the one million units. The number of houses to be built will be reduced, it's just that we have not announced it yet because otherwise the rakyat will jump up and point out that we promised one million houses, since the rakyat do not have the statistical background.
"Let us do it phase by phase," she said.