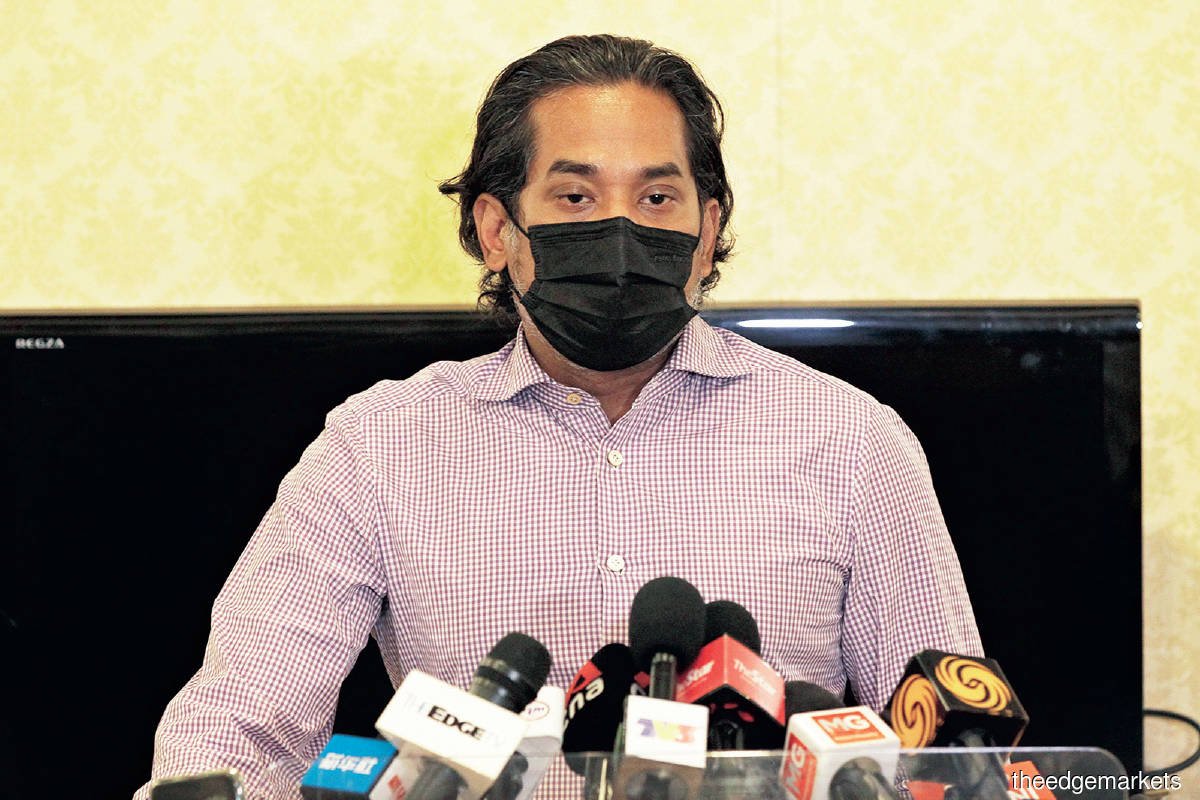 KUALA LUMPUR (Nov 30): The Omicron (B.1.1.529) Covid-19 variant is probably more transmissible than the Delta variant, but it is not yet known how contagious the virus is, according to Health Minister Khairy Jamaluddin in a tweet on Tuesday (Nov 30). 
"We know Omicron is probably more transmissible than Delta but we don't yet know its virulence. 
"What we can do in the meantime is step up public health interventions (masks, distancing and hygiene), improve the indoor air flow, keep our aged safe and take a booster [vaccine shot] when offered," he said. 
Omicron was first reported to the World Health Organization (WHO) from South Africa on Nov 24 and had been discovered in other countries outside Africa, including Belgium, Hong Kong, Britain, Germany, Italy and Israel.
The WHO said the Omicron variant is likely to spread internationally and poses a very high risk of infection surges that could have severe consequences in some places. 
"Preliminary evidence suggests there may be an increased risk of reinfection with Omicron (that is, people who have previously had Covid-19 could become reinfected more easily with Omicron) as compared to other variants of concern, but information is limited. More information on this will become available in the coming days and weeks," according to the WHO's website. 
Khairy on Nov 26 said travellers with a 14-day travel history to Botswana, Eswatini, Lesotho, Mozambique, Namibia, South Africa and Zimbabwe would no longer be allowed to enter Malaysia.
Meanwhile, Health director-general Tan Sri Dr Noor Hisham Abdullah on Monday said the country had yet to detect cases of the new Omicron strain of Covid-19.