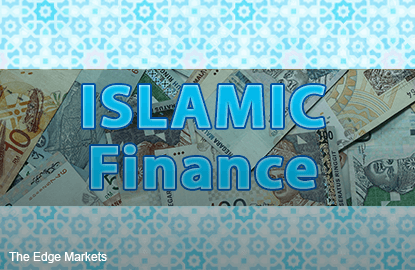 This article first appeared in
Corporate, The Edge Malaysia Weekly
, on September 26 - October 2, 2016.
OMAN and Indonesia seem to have made the most progress this year in terms of taking initiatives to advance Islamic finance despite the weak economic environment globally, says Moody's Investors Service.
"Both countries have taken a strong top-down approach to driving industry growth. Oman's strategy has already yielded substantive results and new sukuk regulations have recently been published (in April)," Khalid Howladar, the rating agency's global head of Islamic finance, tells The Edge in an email interview.
Over the last three years, Oman's Islamic banking sector has gone from zero to an agregate of around 10% of the banking system's financing assets as of June 2016. In comparison, it took Indonesia — the world's most populous Muslim nation — and Turkey over two decades each to reach around 5% of their country's banking system financing assets.
All three countries, however, still lag Malaysia and several Gulf countries, where Islamic banking assets accounts for more than 20% and about a third of total banking assets, respectively.
Oman's progress has been impressive considering it only allowed Islamic financial services in late 2012. Since then, the sector has seen the creation of two new standalone Islamic banks and six Islamic banking "windows".
As for Indonesia, it might have had a slow start but it seems to be making up for lost time by coming up with a slew of initiatives to accelerate growth in its Islamic finance industry. In August, it launched a 10-year Islamic finance master plan that consists of action plans and interventions covering key aspects such as capital adequacy, human resources development, governance, consumer protection and financial safety nets.
Initiatives to boost the industy include a government policy to increase the use of Islamic bonds, or sukuk, by issuing debt instruments related to infrastructure development, agriculture and education. The plan is to increase the use of sukuk to as much as 50% of total debt issuance in 10 years' time. Sukuk currently accounts for about 13% of total outstanding government debt.
Apart from that, Indonesia's pilgrims' fund will see the setting up of a dedicated asset management arm to implement a more rigorous investment policy and attract external fund managers.
Additionally, Indonesia's Financial Services Authority, or OJK, wants Islamic banks to have at least a 15% share of the banking market by 2023.
Banking analysts have often said if it follows through with its plans, Indonesia — where nearly 90% of the population is Muslim — could pose much more serious competition to Malaysia's Islamic finance industry. In Malaysia, about 60% of the population is Muslim.
"Indonesia hasn't yet had the time to show the results of its ambitious master plan ... but the recent goal to make 50% of government finances (as) sukuk based shows how committed they really are and will help drive growth. However human capital, grassroots retail demand and the small size of the Islamic banks remain constraints that need to be overcome," Khalid says.
Meanwhile, markets that seem to have stalled this year or could be doing better in their efforts to advance Islamic finance are the United Arab Emirates (UAE) and Saudi Arabia, he says.
"The UAE and Saudi could do more to support their sukuk capital markets. Indeed, recent GCC (Gulf Cooperation Council) sovereign issuances have omitted any sukuk, hence leaving out local Islamic financial institutions that are in significant need of high-quality sukuk issuances," he adds.
He points out that Qatar, earlier in May, issued US$9 billion of conventional bonds, but it had in the past issued sukuk, unlike Saudi Arabia and the UAE.
"Oman and Bahrain have already issued sukuk, and Kuwait has publicised that it will ultimately do so. Talk of a UAE central Shariah board, that would help standardise products and improve liquidity, also seems to have stalled," Khalid notes.
Malaysia, where efforts to develop Islamic finance spans about three decades, continues to make progress. "But, as such, one comes to expect that," he remarks.
"The Employees Provident Fund has announced a RM100 billion shariah allocation, providing a substantial and explicit demand driver for compliant investment products. And, Islamic banks are in the process of implementing investment accounts that more closely follow the asset-backed, profit (and crucially loss) sharing principles of Islamic finance and, although very successful on the asset side, they need to work on their liability gathering abilities.
"Unlike Islamic banks in the Gulf, shariah-sensitive customers in Malaysia have many options on where to place their funds, often with higher returns, making it difficult or expensive for local Islamic banks to grow their funding base," Khalid observes.
Malaysia, the world's largest sukuk issuer, continues to see growth in sukuk issuance. Bloomberg data shows that sukuk offerings this year have grown 69% to RM50.4 billion this year. Issuance stood at RM56.2 billion for the whole of 2015.
Khalid says there is no real trend of note in the global sukuk markets this year. He, however, observes: "There is often commentary of the trillions of dollars of infrastructure financing needed by Asean and the suitability of sukuk for such 'tangible' and 'asset-backed' financings. Yet, to date, (there's been) relatively little movement. Also, the ESG (environment, social and governance) aspects of Islamic finance and sukuk are generally neglected by the market. Sukuk still exist primarily as means of debt-equivalent financing. Other goals are usually secondary."
Khalid's comments to The Edge follow a Moody's report last week that he lead-authored, on how prospects for global Islamic finance remain strong despite subdued sukuk issuance.
"This year, although growth trends in Islamic banking assets remain strong, growth in sukuk issuance has slowed while growth in Takaful insurance premiums has also pulled back from very rapid growth levels as the market matures," the report says.
Moody's expects new sukuk issuance volumes in 2016 to remain flat, at around US$70 billion. Sukuk volumes were flat in the first half of the year, at US$40 billion. "This is mostly driven by lower short-term issuances by the Malaysian government, more difficult economic conditions in emerging markets, and the current GCC drive to tap liquidity from conventional international investors, which has reduced the attractiveness of the sukuk format for Gulf issuers. Nevertheless ... we expect increased sukuk issuance into 2017 from sovereigns, banks and corporates in the Gulf, as regional financing needs increase amid lower oil prices," it says.
As for Islamic banking, it says continued retail demand for shariah-compliant financial services in Muslim-majority countries has driven strong financing growth of around 6% in the first half of 2016 in core Islamic markets. Last year, growth stood at 13% for the full year.
"You can see the financing growth of Islamic banks is significantly higher than conventional ones in most key markets. This is also supportive of profitability," Khalid says.