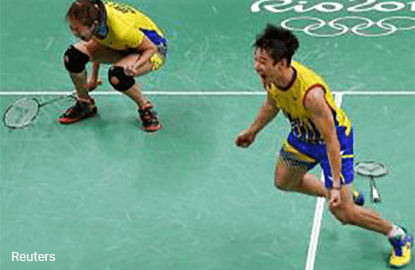 KUALA LUMPUR (Aug 16): The Malaysian mixed doubles team is in the running for an Olympic gold medal after defeating China last night.
Peng Soon Chan/ Liu Ying Goh beat Xu Chen/Ma Jin in straight sets with a score of 21-12 21-19.
They will meet Indonesia's Tontowi/Liliyana Nasir for the gold medal tomorrow.