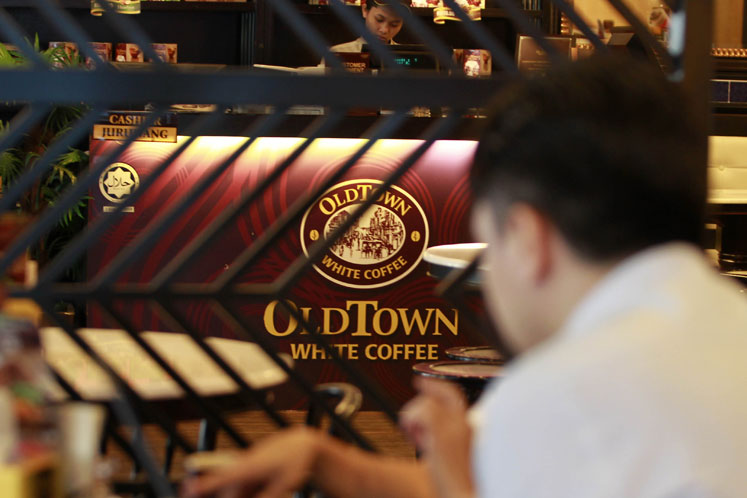 KUALA LUMPUR (April 3): Shares of homegrown coffeemaker OldTown Bhd, which also operates its own brand of coffee shops, will be delisted from Bursa Malaysia tomorrow (April 4), the same day when a notice will be sent to dissenting shareholders that Jacobs Douwe Egberts (JDE) will be compulsorily acquiring the remaining stake it doesn't hold in the company.
JDE, a Dutch coffee company, sucessfully gained control of OldTown via its indirect unit Jacobs Douwe Egberts Holdings Asia NL BV (JDE Asia) after its RM3.18-per-share offer closed at the end of trading hours on March 20, with valid acceptances for 456.8 million OldTown shares, representing a 98.6% stake in the company.
When the offer — a deal worth RM1.47 billion in total — was made in February this year, JDE said it would delist and privatise OldTown on completion of the acquisition.
In a letter sent out by CIMB Investment Bank Bhd on its behalf today, JDE Asia said the compulsory acquisition will be done on the same terms and conditions set out in the original offer document, or such other terms the High Court thinks fit, on application made to it by dissenting shareholders or the offeror.
The letter was shared by OldTown via a Bursa filing.
The trading of OldTown shares — which debuted on the Main Market of Bursa less than seven years ago in July 2011 at an issue price of RM1.25 a share — has been suspended since March 28 this year.