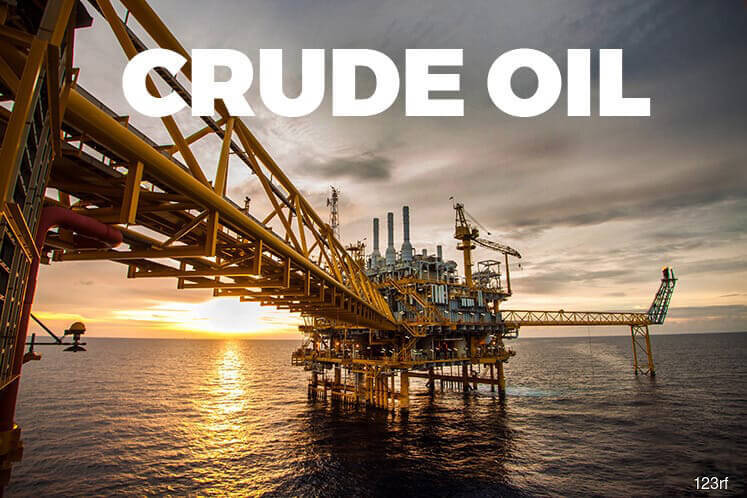 KUALA LUMPUR (March 7): Brent crude oil price is expected to hover between US$60 and US$70 per barrel this year, according to projection by business consulting firm Frost & Sullivan. 
Speaking at an energy and environment industry outlook briefing today, Frost & Sullivan Asia Pacific Energy & Environment senior vice president Ravi Krishnaswamy pointed to several factors that may support the price of the commodity, which was trading at US$66.58 per barrel today.  
They comprise the Organization of the Petroleum Exporting Countries (OPEC)-led production cut through 1H19; the expiry of Iran's oil sanction waiver to select countries by the US in May; and reduction in shale oil production due to unprofitability at low prices, unlike previously.  
"Meanwhile, restraints will include uncertain [global] economic outlook," Ravi said, referring to the ongoing US-Sino trade war talks and expectations of economic slowdown in China. 
The consulting firm also expects the elections in two emerging countries, India and Indonesia, in 2Q19 to affect the oil market; as well as the US Federal Reserve quantitative tightening policy which is expected to last much of the year. 
Shale production may also pick-up when oil prices go up, which will help put a lid to gains, Ravi added.  
Separately, Ravi pointed to expectations that global oil and gas exploration and production (E&P) capital expenditure is to grow by 7% on-year to US$598 billion this year and further to US$646 billion in 2020. 
The rise is on the back of "risk of supply shocks" in the long run, due to curtailed investments in finding new oil reserves during the prolonged sectoral downturn, among others. 
Ravi added that new auctions could lead market growth in Asia, namely the much-delayed 21st licensing round in Thailand comprising 29 blocks, 23 blocks in India's third round of auction ending April 10, and possibly 31 blocks in Myanmar as proposed in October last year.  
In Malaysia, the firm highlighted huge opportunities in upstream decommissioning as projected by Petronas, despite limited expertise by local players, as well as those within the South East Asian region presently. 
Petronas, in its 2019-2021 Activity Outlook, projected works in well abandonment activities alone will involve around 50 wells in 2019, followed by around 40 wells in 2020 and 60 wells in 2021.