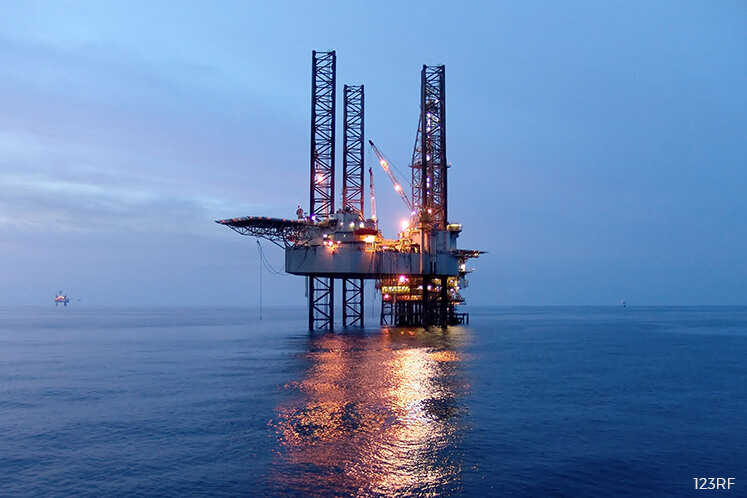 LONDON (March 30): Oil prices slipped on Thursday after two days of increases as bloated US inventories limited the impact of supply disruptions in Libya and lower output from other OPEC exporters.
Brent crude oil was down 30 US cents at US$52.12 a barrel by 0945 GMT. US crude oil was 10 US cents lower at US$49.41.
Both benchmark crude contracts rose more than US$1 a barrel on Wednesday to their highest levels for two weeks, rebounding from four-month lows. The futures contracts appeared to be searching for a new trading range, brokers said.
"There is a significant chance that a short-to-medium-term bottom has been found," said Tamas Varga, analyst at London brokerage PVM Oil Associates.
Oil production in Libya has fallen more than 250,000 barrels per day (bpd) this week as output from its western oilfields of Sharara and Wafa has been blocked by armed protesters.
The reduction in Libyan oil output has coincided with attempts by the Organization of the Petroleum Exporting Countries to tighten supply to support prices.
A Reuters survey shows OPEC oil output has fallen for a third straight month in March as members of the group aim to trim 1.2 million bpd during the first six months of this year under a deal signed in November.
The Reuters survey found OPEC members have now complied with 95% of their commitments under the deal.
But OPEC is finding it hard to tighten the oil market because inventories in many parts of the world are at or near record highs.
US crude stocks rose 867,000 barrels to a record of nearly 534 million barrels last week, the Energy Information Administration (EIA) said on Wednesday.
Investors are waiting to see if OPEC decides to extend its production curbs into the second half of the year and whether adherence to the deal remains so high.
Other oil exporters outside OPEC, including Russia, have also promised to cut production but so far those reductions have been limited. Russia has promised to cut output by 300,000 bpd.
"It is highly unlikely Russia will achieve an absolute 300,000 bpd reduction during the tenure of the current agreement," Eurasia Group said in a research report.